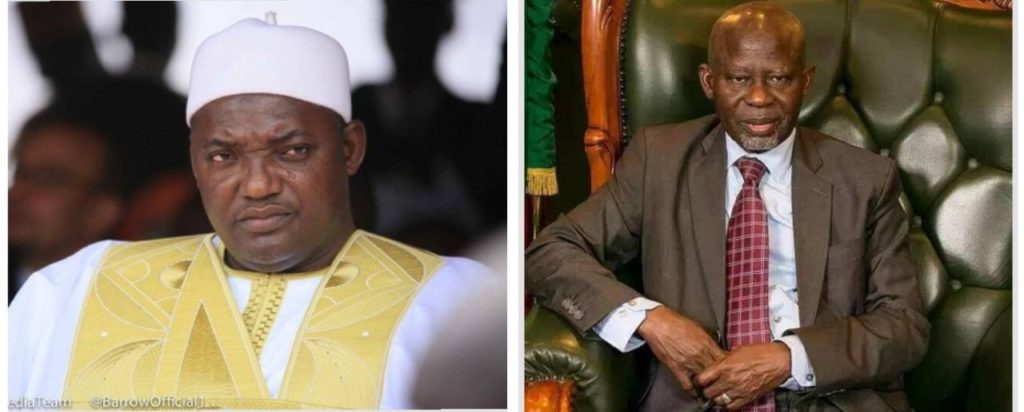 The National Assembly member for Latrikunda Sabiji has claimed that none of the opposition leaders can unseat President Adama Barrow in the December 4 presidential election.
Saikou Marong made the claim during a ceremony to welcome Abdou Willan, after his dramatic u-turn following his defection to rival United Democratic Party.
The confident Mr Marong said his focus is not on 2021 presidential election but rather "I am campaigning for 2026, and if anyone doesn't believe what I say 'write my words down and on December 4th and 5th you call me and tell me this is what you have said'.
"There is no opposition that who can win President Adama Barrow come December 4th. I said it, I honourable Saikou Marong [say] there is no opposition who can win President Barrow and there will be none as well."
The staunch supporter of the president launched an attack on opposition leader Ousainou Darboe, calling him a loser.
"I said it on my Facebook that you said 1996 you will win and you didn't win. 2001 you said you will win and you didn't win another one came you said you will win and you didn't win, and the fourth came you said you will win and you didn't win.
"Adama Barrow came three months and said he will remove Yahya Jammeh here and he removed Yahya Jammeh.
"Today if anyone stands and say December 4th, I will be declared a president-elect will I follow.
"For 22 years you said you will be a president and still you have not been it," he said.
Meanwhile, Abdou Willan said: "I wrote this thing in five minutes to show the viewers why I left the UDP, and I think I haven't spent two weeks there [in UDP] I just want tell you that President Adama Barrow I was doing a jihad for you and I have come with a result."
Reporting by Adama Makasuba