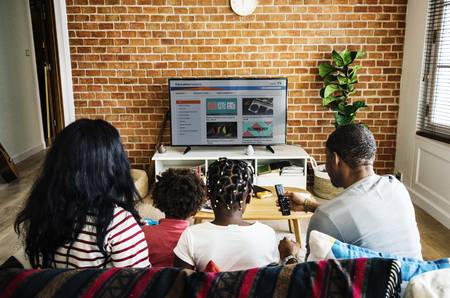 Linda Linney once said that "family is family." At first glance, it felt utterly absurd and baffling. I've never been more confused in my entire life.Not long, just sixteen years.
So, I wrote it out on a piece of paper and glued it to the wall. Every morning when I wake up, I would stare at it. I wanted to make sense of it, immediately, because that's just me.
Today after dinner, I sat quietly in my little corner, resting. Then all of a sudden. A million thoughts came flushing into my mind. I started to put every little piece together, and it finally made sense.
Family is family because it's family. That's just it.
Most often in life, we take things for granted. Especially the little details. By the time we realise its too late. Let us take, for example, my family. We have misunderstandings like a thousand times. We have our good and bad days, but that doesn't stop us from being a family, everyone has his or her way of expressing love, it may not be as you expect it to be.
A week cannot go by, without me and my dad fighting, no scratch that, A day cannot pass by. We fight over everything, even silly things. Sometimes, whenever, I think of those moments I smile, because those moments are now precious, and time flies, that's why I have decided to use every second seriously for they are valuable.
During this time at home, I've learned so much about my family and myself as a person. I've also come to realise that fifty-six percent of the things I say are gibberish.
For this same reason, I've been driven out of the kitchen a million times over by my mum. She adores peace and quietness while my dad and I are the direct opposite but we are still a family, and we make sacrifices for one another.
Those that care about you question your every move and motive. Not because they are annoying and nosy but because they love you.
They will always be there through the stormy and shining day. As we are all in with our families, let try to understand and love them.
By Benjaminah Palmer