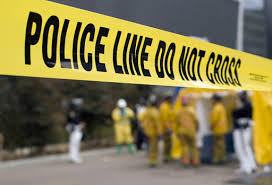 A man's hand was chopped off with machete in an appalling attack sparked by a row over alcohol.
A horrifying video of the attack, which took place in Serekunda is circulating on social media where the attacker identified as Aziz is seen striking his victim with the machete.
Aziz, who is believed to be mentally ill, lives in Serrekunda.However, the victim's identity is still unknown.
In the video, almost the palm of the man is seen dangling as he called for help.
And Aziz is seen in the video bragging about his 'appalling attack'. He could be heard saying in Wollof, 'he poured the alcohol on me and I am more crazy than him."
Police have yet to comment on the incident.
Aziz was later arrested and taken to custody where he is helping police with their investigation.
Reporting by Adama Makasuba