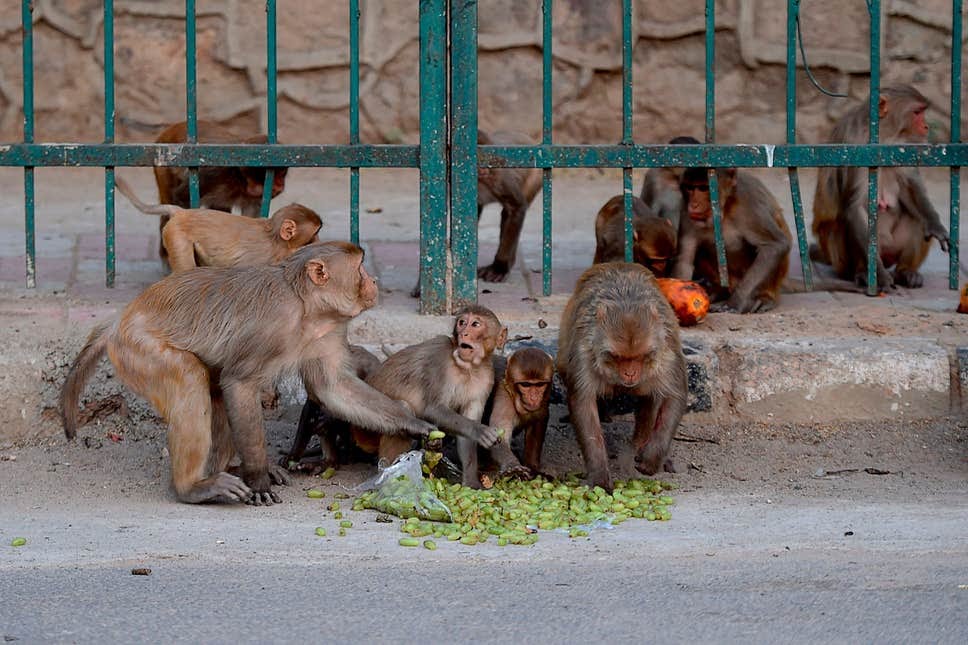 A group of monkeys reportedly attacked a laboratory worker in India and ran off with coronavirus blood samples.
The monkeys are said to have targeted the technician as he walked through the campus of Meerut medical college in Uttar Pradesh state, on Friday.
The group managed to snatch the blood samples of four patients, who have tested positive for coronavirus before fleeing.
Video footage shared on Twitter shows a monkey sitting in a tree with what appears to be one of the stolen kits.
The animal can be seeing dropping something, which looks to be a white disposable glove, to the ground before chewing on another.
Dr S K Garg, a top official at the college, said: "Monkeys grabbed and fled with the blood samples of four Covid-19 patients who are undergoing treatment … we had to take their blood samples again."
He added that it was unclear whether the monkeys could contract the novel coronavirus if they came into contact with infected blood.
"No evidence has been found that monkeys can contract the infection," Dr Garg said.
Authorities have said it is not known whether the monkeys have spilled the blood samples.
However, people living near the campus fear the virus could be spread to nearby residential areas.