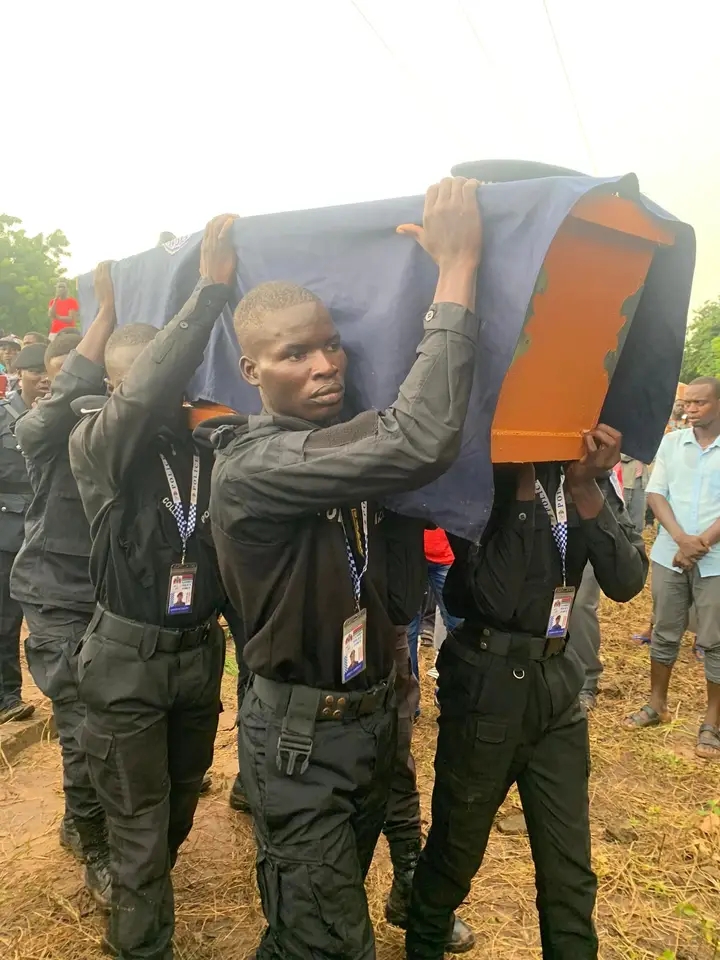 Mourners flock in sombre mood at the burial of two young police officers who were gunn down by an assailant on Tuesday night.
Their suspected killer has since been arrested and detained amid police investigation leading to arrest of more suspected accomplice.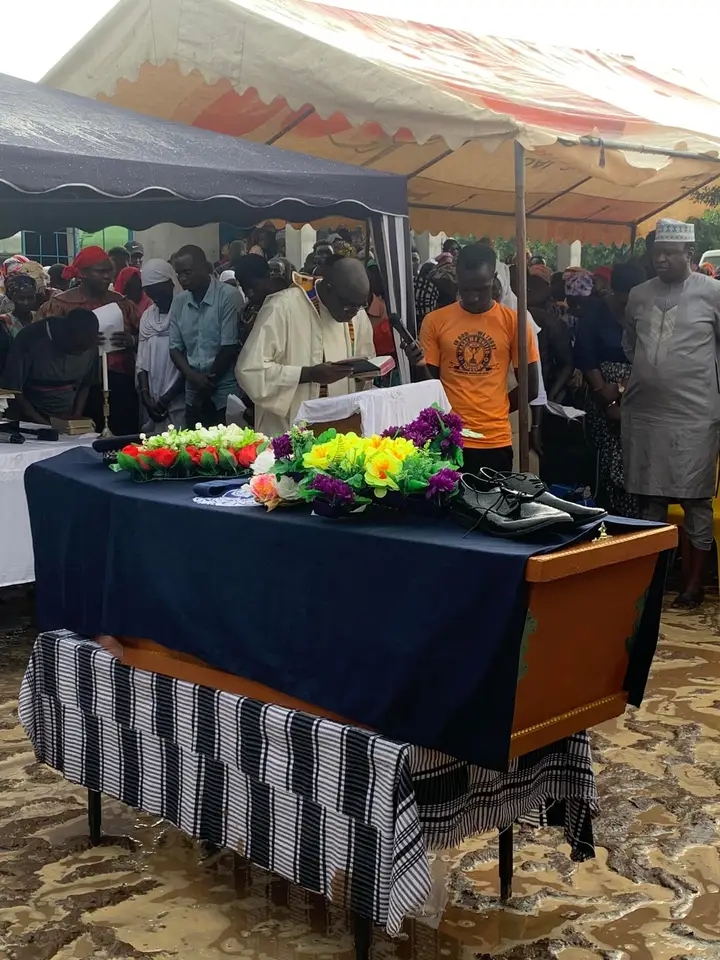 PC Pateh Jallow and PC John J Gomez were buried during the weekend at their home villages, as their families sought justice.
The tragic killing of the police officers has raised alarm among Gambians about the state of security in the country. The government has since been advised to arm security officers while on duty.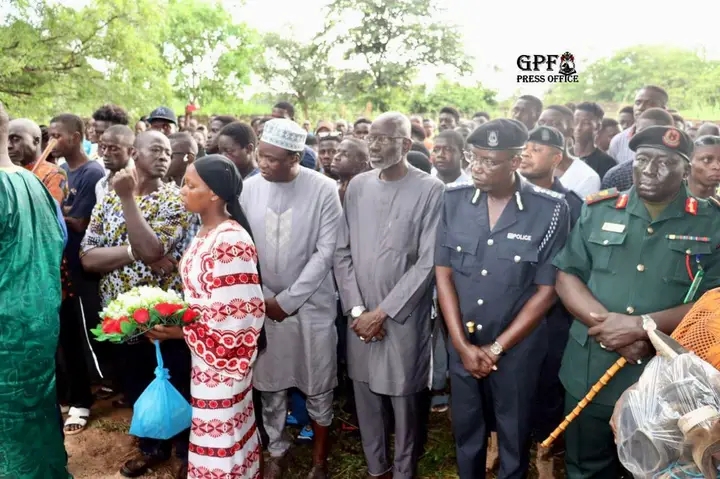 President Adama Barrow has vowed to tackle any threat to the country's security and peace, as he swore to ensure no stone is left unturned in investigating the killing of two police officers on duty.
Reporting Adama Makasuba