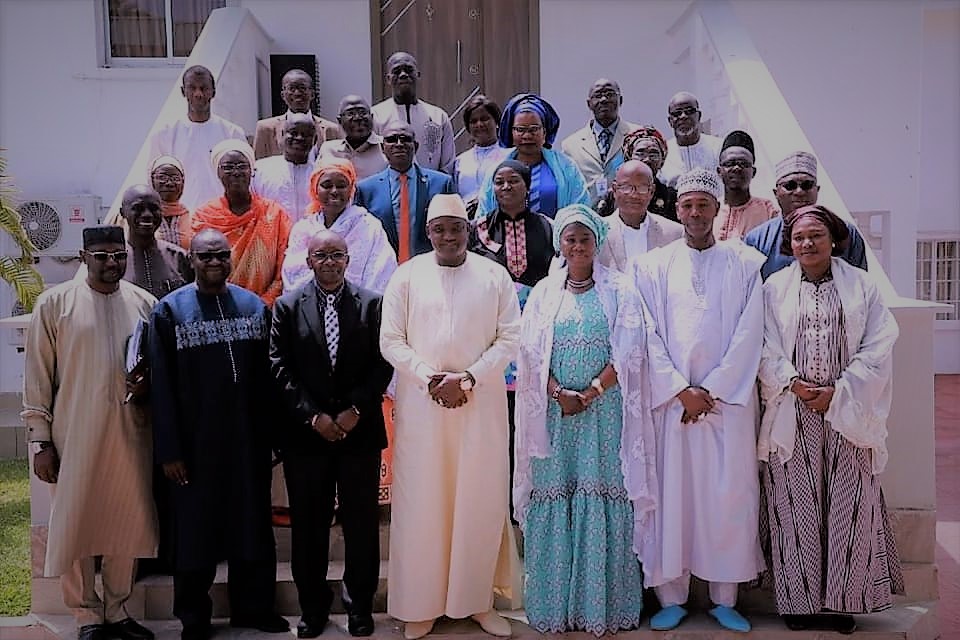 The chairman of the Constitutional Review Commission, Justice Cherno Sulayman Jallow, has said that the new draft constitution of The Gambia will be ready by December.
Justice Jallow told journalists in a press conference on Thursday that the constitutional committee will deliver the draft constitution to the government in December in line with its mandate.
"But what happens thereafter is outside of our mandate. Our mandate is to write a new constitution and then deliver it to the executive and the relevant processes will take their logical course," he said.
"We are constrained by the laws that established us and given us the mandate."
Justice Jallow said the committee, through its consultations with Gambians at home and abroad, received lots of great ideas and proposals to help them draft a relevant and inclusive constitution.
He said some of the proposals and ideas articulated during the consultations included the democratic governance of the country, management of public finances and accountability in government, strengthening of government institutions, a development process whereby local government serves as a meaningful engine for national development, ensuring adequate checks and balances and adequate protection of the country's natural environment, citizenship among many other issues of concern.
"We have also received opinions that express frustrations and a desire to make things better for our country.
"Some of the opinions will not necessarily find their way into the new draft Constitution," he said.
Justice Jallow added that all opinions and other representations that the Commission received are considered in accordance with the guiding principles enshrined in the CRC Act 2017.
The chairman also announced the launching of a technical committee of experts on constitutional law and the technical committee on constitution drafting and report writing.
Asked whether the new constitution will stand the test of time, Justice Jallow said : "We can write the best constitution, the best laws but if the enforcement mechanisms are weak there is very little we can do."
The CRC Vice Chairperson, Hawa Sisay Sabally, said the commission will endeavour to deliver the draft constitution on time as per their mandate.
"We believes that we will not be forgiven if we seek to extend our mandate, and we are not ready to extend our mandate," she said.