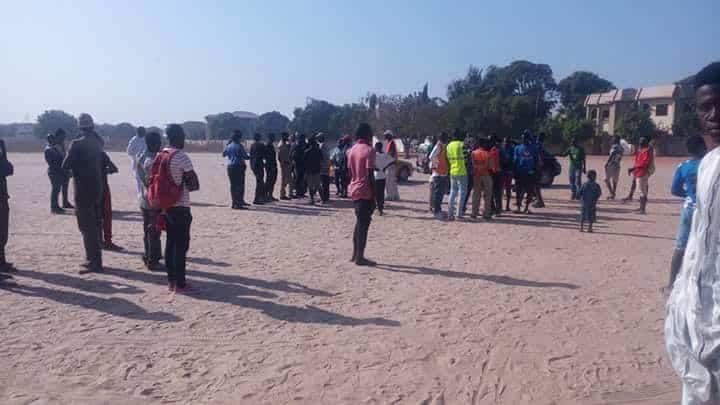 New Yundum residents through their village development committee have said they want lawmakers to return their plots of land now as they would not wait for the matter to be resolved in the courts.
The lawmakers, who were allocated plots of land by the government, told Standard newspaper last week that "they are ready to return the lands if any court decision requires them to do so."
But Alagie H Ceesay, chairman of New Yundum Village Development Committee insisted that they will no longer wait for any court's verdict for the lawmakers to return the allocated plots of land.
"I was surprised by what I heard over the news of the alleged law makers saying they are willing to return the (plots of) land if any court decision mandated them to return them back to the community.
"Look, what I wanted to make clear is that we are not going to wait for any alleged National Assembly Member allocated with a plot of land to return it after any court decision."
Mr. Ceesay added: "The said lands will be immediately taken away from them after any court judgment to return back the lands.
"So, we are not going to wait for them to personally return the lands, it will be right away taken from them."
He however said the community is ready to take legal action over the issue to any court of law adding "so any National Assembly Member currently doing investment on the allocated lands should know how he or she does it because everything invested on the particular lands will be owned by the community after any court ruling favouring us.
"We are very disappointed with the NAMs who should have first debated the allocation of the lands to them before accepting it.
"So, I think the NAMs should be there to avoid lawlessness and not practice it."
Reporting by Adama Makasuba