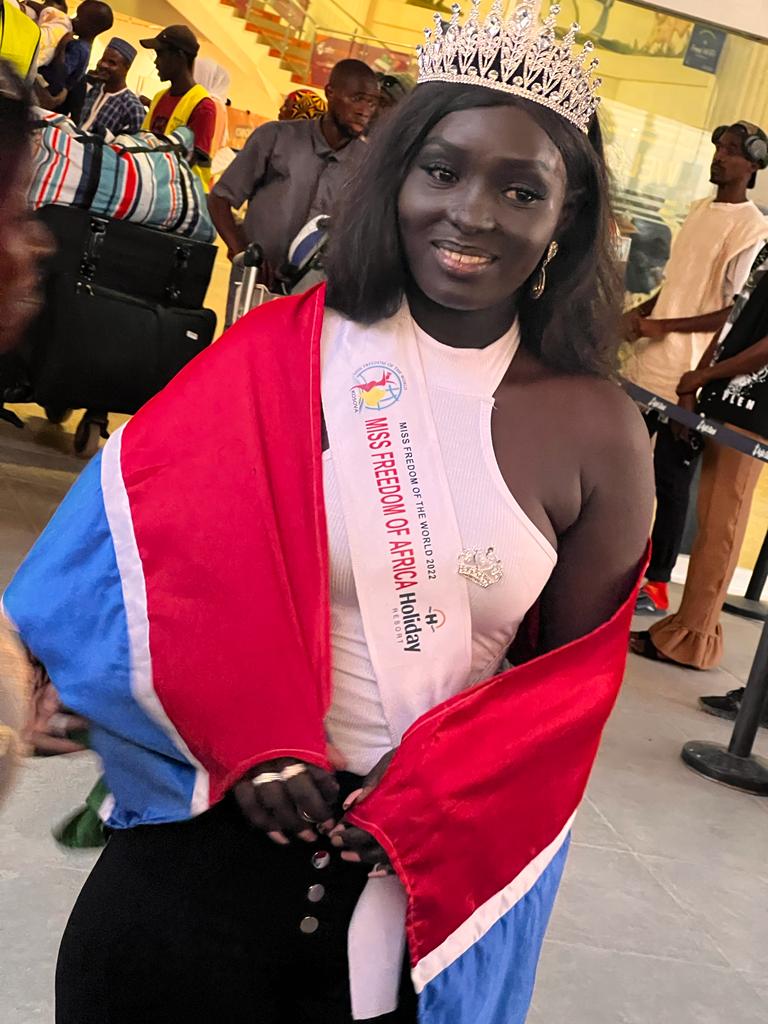 Majula J Joof, the newly-crowned Gambian beauty queen, has urged the country's young aspiring beauty queens to have self-belief.
Joof was crowned Miss- Freedom-of-the World in Europe competition held this month in Kosovo.
"The advice I have for the young people aspiring to go for beauty pageants is that they should believe in themselves because I don't have the height and am not that slim for the pageant but I believe in myself and that's the key," she said.
She however expressed dismay about the government for refusing to accept her request for support during her trip to the international competition.
"I went to two Government offices for help but I didn't get anything from them which is very sad because I didn't go there to represent myself but The Gambia," she told reporters today at the Banjul international airport upon her arrival home.
Reporting by Adama Makasuba