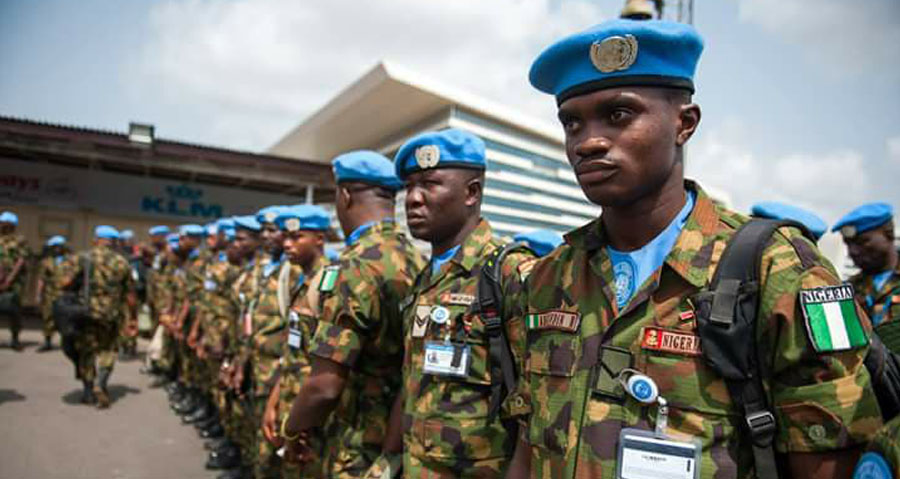 The Nigerian Army will deploy 197 peacekeepers to The Gambia as part of the ECOMIG contingent in the country.
Troops of the Nigerian Company 8 ECOWAS Mission in the Gambia (NIGCOY 8 ECOMIG) completed their training on Friday (28 April)
They began the pre-deployment training which was held at the Martin Luther Agwai International Leadership and Peace Keeping Centre (MLAILPKC) in Kaduna state on April 3, reports News Agency of Nigeria (NAN).
Nigerian Army chief of operations, Maj.-Gen. Taoreed Lagbaja reaffirmed the commitment of Nigeria to deploy quality peacekeepers as part of its contributions to international peace and security.
He said that this was in tune with the policy direction of President Muhammadu Buhari.
Lagbaja said the tactical skills imparted to the contingent will put them in good stead to accomplish assigned tasks in fulfilment of the ECOMIG mandate.
"I implore you to remain focused and committed throughout your tour of duty in the Gambia."
He also urged the troops to deliver excellent services and exemplary leadership to promote the image of the Armed Forces and Nigeria at large.
Speaking earlier, the Deputy Commandant of MLAILPKC, Brig-Gen Sunday Makolo said the four-weeks training was intense, comprehensive, and conducted in line with UN core pre-deployment training manuals and curriculums.
He said that the aim of the training was to equip the contingent with the requisite skills to function effectively in the Gambia.