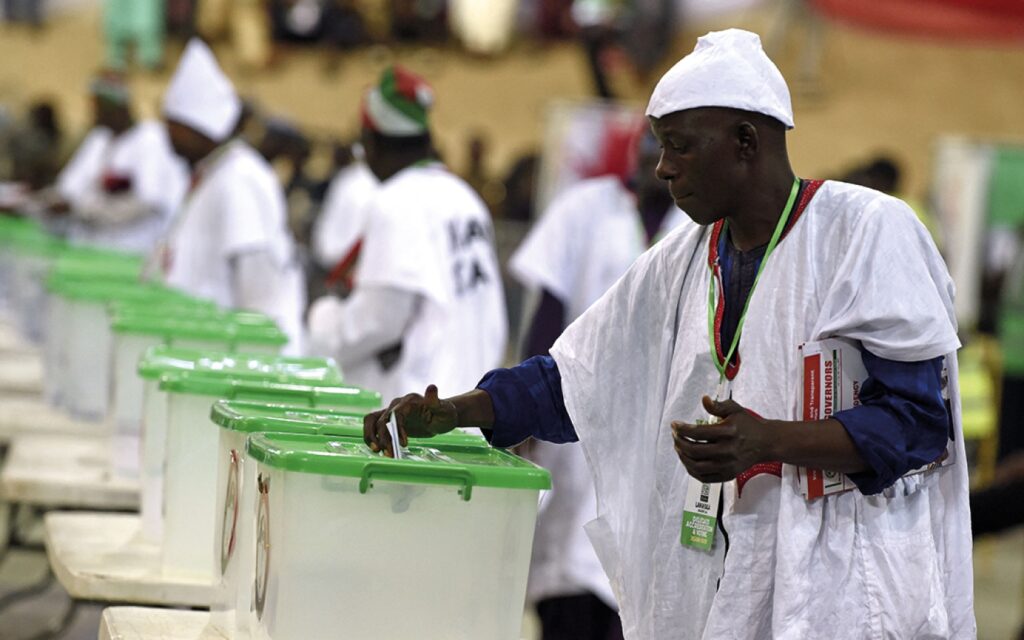 Millions of Nigerians go to the polls to elect a new president as Buhari steps aside after two four-year terms.
Buhari's All Progressives Congress (APC) is represented by former Lagos governor Bola Tinubu, while former Vice-President Atiku Abubakar is standing for the main opposition Peoples Democratic Party (PDP).
Since 1999, Africa's most populous country has been dominated by the ruling APC and the PDP.
But this time, there is also a strong challenge from a third-party candidate – the Labour Party's Peter Obi, who is backed by many young people.
The election has seen a huge interest from first-time voters and young people – a third of the 87 million eligible voters are below 35 – which may lead to a high voter turn-out than the 35% recorded in 2019.
Whoever wins will have to deal with the currency redesign, a crumbling economy, high youth unemployment, and widespread insecurity which saw 10,000 killed last year.
There are a total of 18 presidential candidates.
A candidate needs to have the most votes and 25% of ballots cast in two-thirds of Nigeria's 36 states to be declared the winner
If no-one achieves that, there will be a run-off within 21 days – a first in Nigeria's history.