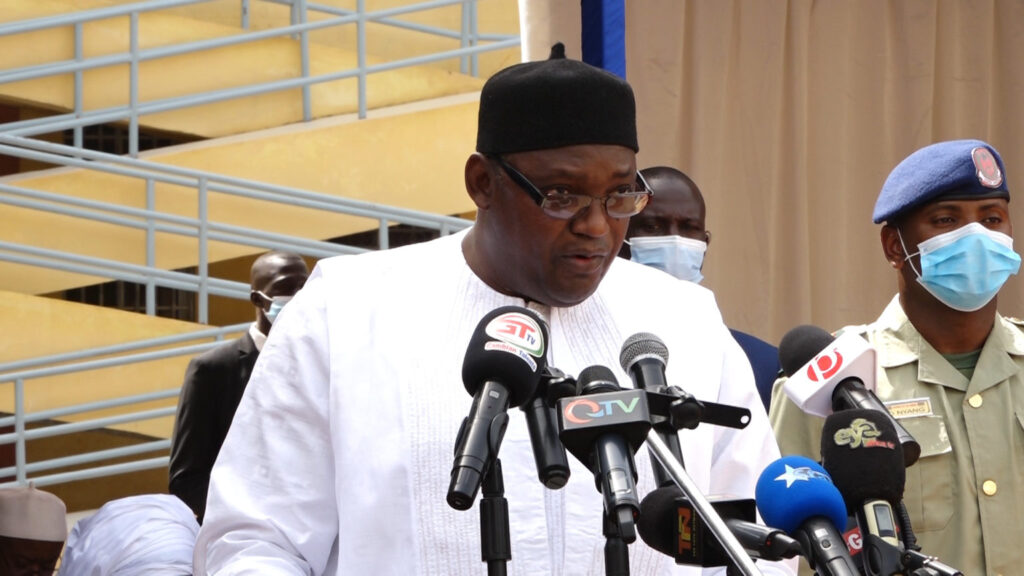 A row has erupted in the National People's Party a day after the party unveiled its national executive.
"The leadership of the National People's Party (NPP) has learned with utter disappointment and dismay that some people who claim to be supporters of our great party are engaged in constant and unabated vitriolic attacks on some Party officials, Members and other Gambians on social media platforms.
"The Party wishes to make it abundantly clear that it does not subscribe to politics of insults, character assassination, mudslinging, hate and or tribalism," the party's spokesperson Lamin SI Jammeh said in a statement
Mr Jammeh added: "those engaged in such behaviours must desist from it forthwith as they are against the core values and principles on which the National People's Party is founded.
"Since its establishment in December 2019, the party's leadership has tasked itself to transform and change the political landscape of the country from politics of personality attacks, triviality, insults and character assassination to politics of good and sound policies, ideas and programmes as part of a broader agenda to transform the country to an economic super power in line with the tenets of democracy and principles of good governance."
He urged all members and supporters "to uphold and demonstrate highest standards of political maturity and decency and exercise restraint even in a situation where one is on the receiving end of the harshest of criticisms and violent verbal attack
"The Party enjoins all to jealously safeguard and be guided by the tenets of democracy, political pluralism and maturity, tolerance and respect for divergent views and opinions necessary in a democratic society.
"Whilst we renew our fervent hope and commitment to this country and to deepen the democratic gains, the Party unequivocally condemns such behaviours and all NPP members and supporters are urged to adopt civil and polite language in their political discourse."
Reporting by Adama Makasuba