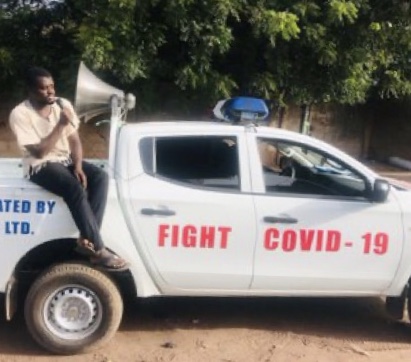 Of the D41 million dalasi expenditure on the Gambia's coronavirus response so far only D352,000 was spent on medical and hospital equipment.
The Gambia government on Sunday published the expenditure list of its coronavirus Emergency Health Fund and it shows a large portion of the allocated 160 million dalasi was spent on non health related matters.
Only D352,000 spent on medical equipment including ventilators. While nearly D16 million was spent on vehicles, travel expenses and fuel.
The largest expenditure was on hotel accommodations which amounted to 14.3 million dalasi. It is not clear whether it was spent on quarantined passengers entering the country.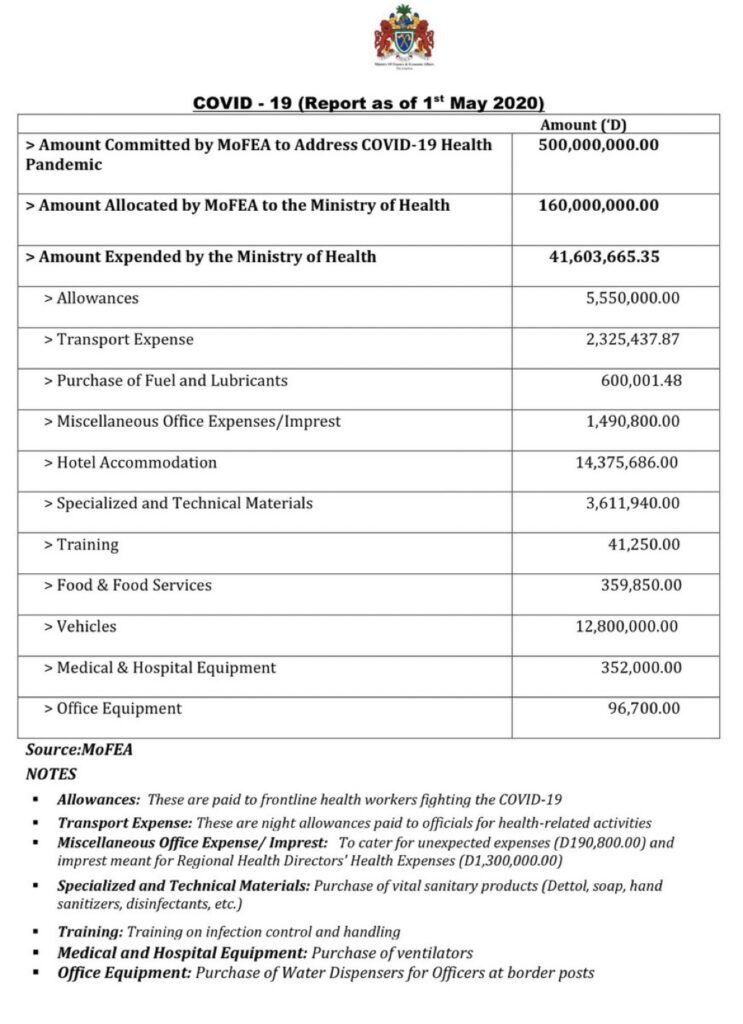 The Finance ministry said in a statement the expenditure list was published to "ensure transparency and accountability."
It added: "The Ministry of Finance will continue to publish all future allocations and expenditures periodically."
The expenditure list is for the period from March to May 2022.
The Gambia's total coronavirus cases is 22.