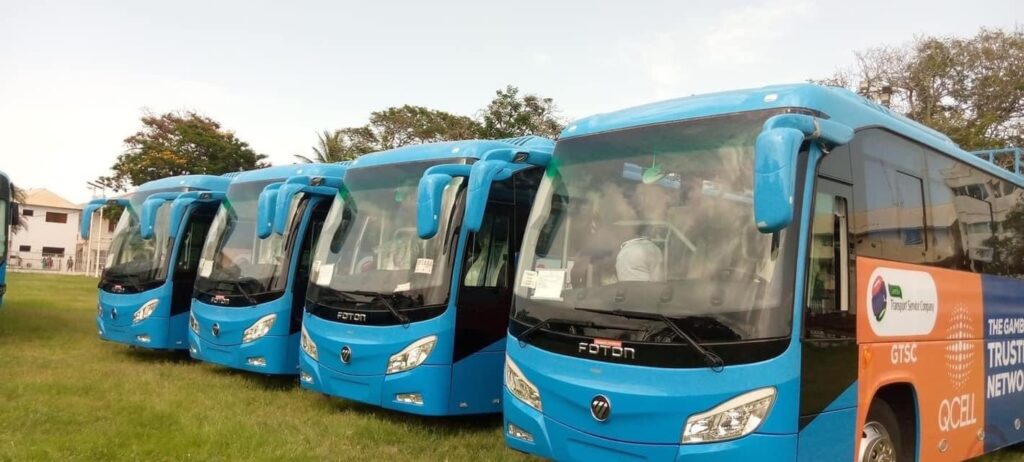 Dear Saloum Malang,
I hope my letter finds you well I write with a great sense of urgency and conviction following your decision to purchase about 70 new buses for Gambia Transport Service Company (GTSC).

I wish to remind you that Social Security and Housing Finance Corporation (SSHFC) is not too big to fail, perhaps too big to succeed.
SSHFC has, over the years accumulated a lot of non-performing assets, including but not limited to the Ghalia holdings, i.e. the ferries that never navigated our waters, the Qatari investment that is yet to feed any chicken, Sunbeach hotel ready to close next week for another six months thereby consuming all the revenue generated in the high season.
When I was assigned to Ocean Bay Hotel and Resort, there was an operational loss of over D84 million on food and beverage alone. See Deloitte and Touche 2009 Audited Accounts.

I was opportune to review the last Board meeting minutes of GTSC the previous year I will not go into them, but there is a going concern. If you challenge me, I will prove it.
The company GTSC is yet to break even for more than 10 years in operations, and I believe and very strongly believe it's a colossal dream project.

Social Security is a young scheme because we have more depositors than pensioners. Still, the unprecedented retirement of top executives, particularly Trust Bank Ltd, Action Aid and Standard Bank, has seen the Pensions Payroll doubling in just over three years. I am scared we may not meet our obligations under the law shortly.

It is not the business of any Pensions fund outside of its Corporate Social Responsibilty to run National Bus Corporation but Government.

Did you take time to read the Actuarial Report on the performance of the funds. If yes, it will be delusional and completely disingenuous to liquidate such quantum of funds for a very risky business like bus service with all its accompanying problems?

I think it's like I am crying over spilt milk; the decision is already taken, but I implore you to follow up on this Investment, unlike what we did with Gam Petroleum loosing millions in thin air.
GTSC should not be business as usual workers' lifetime savings is at risk. This is what I would have said in your face without any equivocation and, to my dismay when some will choose to say it behind your back.

Good Night MD

Yours in the service of the Gambia Government

Raymond Sarr

The author holds a BSC in economics management and law from the University of Buckingham, fully sponsored by SSHFC in 2009.

He also holds a master's degree in International Maritime Legislation Drafting from the International Maritime Law Institute University of Malta.
He has worked for SSHFC for 21 years, rising to the position of Human Resources Manager.