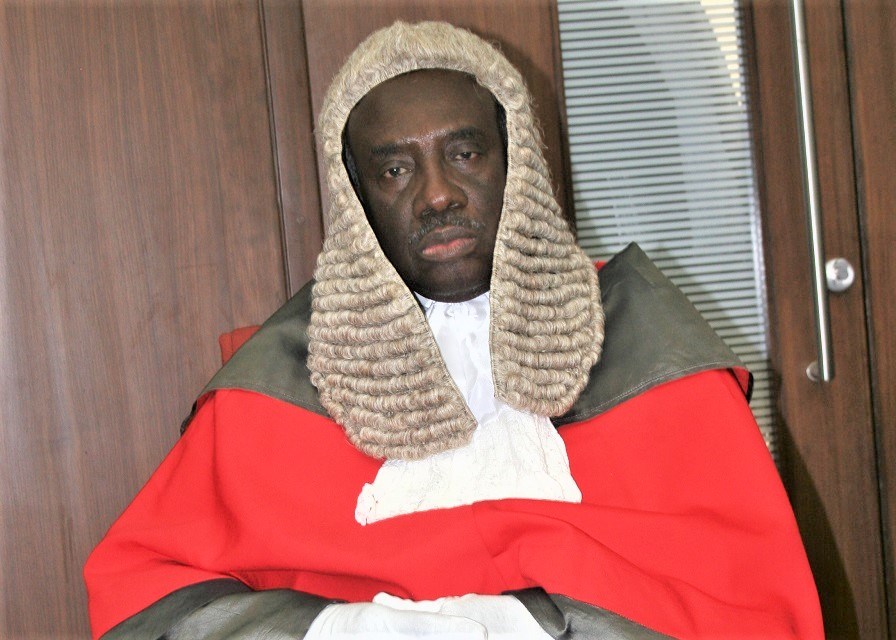 I do not utter these words by way of criticism. On the contrary, I submit respectfully that the Supreme Court of the Gambia stands on the precipice, on the brink of plummeting into the abyss.
However, it also stands at a moment of immense opportunity. It is poised to take off to a new, more glorious future, marked with vision, excellence, determined focus, and an air of certainty in its bowels.
Never before, in our generation, has the entire world, right from the majority of the Gambian people to the international community, spoken so consistently to its independence and relentlessness to the observance of our electoral system's values and constitutional charter has in recent times.
I pray that they are inscribed in your hearts at this defining moment as we head to a new era in our democratisation process.
My good friend and brother Evance Oliver, a scholar and counsel of formidable repute, quipped once, "Our strength and character as a nation hinges on managing and operationalising our collective voice.
"But, unfortunately, the haphazard handling of the Constitution not only erodes public confidence in state institutions but also contributes to the waning of the civic fervor expected of a country's citizens…"
The generation before us has bequeathed to us a beautiful Constitution. However, that bequest did not come on a silver platter. It was achieved at the alter of great sacrifice, including losing lives, limbs, and liberties.
We must consolidate the gains made so far for ourselves and future generations. If we do not, we shall go into the annals of the history of this nation as a generation that betrayed the cause of its forebears.
Furthermore, the former Chief of Kenya Justice David Maraga's famous more learned than witty, more reverent than plausible, and more advised than a great confident quote that "…The greatness of any nation lies in its fidelity to the Constitution and adherence to the rule of law and above all respect to God".
For a couple of days, I read an article by Justice Aharon Barak entitled "The Judge on Judging." Aharon Barak is a retired Chief Justice of Israel Supreme court and an Israeli Professor of Law. He has served as a judge from 1978 to 2006.
Now Justice Barak is an Emeritus Professor of Law teaching in well-known universities of the world like Yale, Harvard, Georgetown University Law, Central European University, Cambridge, Hebrew universities, and the University of Jerusalem.
He is an eminent scholar on Constitutional Human Rights Law. He has also coined terms like the 'Constitutional Revolution' and developed a legal philosophy called "Law covers all the world" for his allegation of interference in the Executive and Legislative Act.
He has developed his version of "Rule of Law" different from Salmond and "Separation of Power" different from Montesquieu. He has written a book entitled "The Role of The Judge in a Democracy" and "Purposive interpretation of Law," etc.
While reading his articles, I thought of our judges and wished to see a single decision that sets a precedent for the Rule of Law. We hope to have or expect justices like Aharon Barak in Africa and our justice system, even in the world, in the short term, emulating his legacy.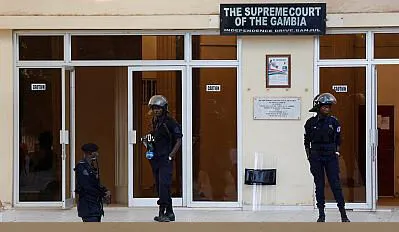 Justice Barak Aharon was indeed a super justice who had successfully built the twenty-one jurisprudences. I have read his articles and other publications about his legacy (Legacy of Justice Aharon Barak) on Harvard Law Review.
However, his judgment on the Occupied Palestinian Territory (OPT) has sharp criticisms. Nevertheless, he left a legacy for judges around the world.
However, unfortunately, we are not supposed to go to the Middle East to get a lesson. Instead, we can get a study from the African continent, Kenya, East Africa, and another Aharon Barak in the Kenyan Chief Justice David Maraga and our own Justice Hassan B.Jallow, Chief Justice of the Gambia.
Honestly, we need to take lessons from Justices like Aharon Barack and the historic landmark judgment from then Kenyan Chief Justice David Maraga. No court in the world has ever invalidated the re-election of an incumbent.
On that basis and standard, Chief Justice David Maraga has set a jurisprudential standard for Africa and worldwide. Furthermore, the Supreme Court of Kenya (minus two dissenting Justices) ruled in the Opposition Coalition NASA Vs. IEBC/ Petition has set such a high jurisprudential standard that the whole world, especially Africa, has to play catch up.
The Justice Maraga ruling has proved that African Judicial systems do not have to fear the power of incumbent dictatorships to intimidate courts of law to make judgments favorable to corrupt and impunitous presidents.
Instead, they (mis)use public resources and state instruments of terror to subvert the people's Sovereign Authority. However, the Supreme court's courageous ruling will forever be a standard that the world will emulate, and law students will study for ages to come.
Chief Justice Maraga for choosing to uphold the rule of law and constitutionalism. God will forever bless him for teaching the world that it is possible to stand for justice against the lords of impunity and corruption.
Unfortunately, since the Judiciary refuses to do politics and seek political following from the Gambian people, it is the only institution that has been subjected to periodic vetting (whose fundamental objective is to make it less independent and force it to look to the other arms for Validation) and constant destabilisation.
These intra-state-arms' struggles will go forward, determine and define the promise of democracy in the Gambia. The Judiciary is, indeed, at a crossroads: it can either continue its history of deluding itself that it does not do politics and that it is not an institutional political actor-and face the consequences of that decision, or it can deliberately do politics against the other arms-and the political elite-by robustly and aggressively building the peoples' confidence against the other two arms and the elite through the development of pro-people jurisprudence in the formal courts, to cement informal and formal access to justice for the Kenyan people.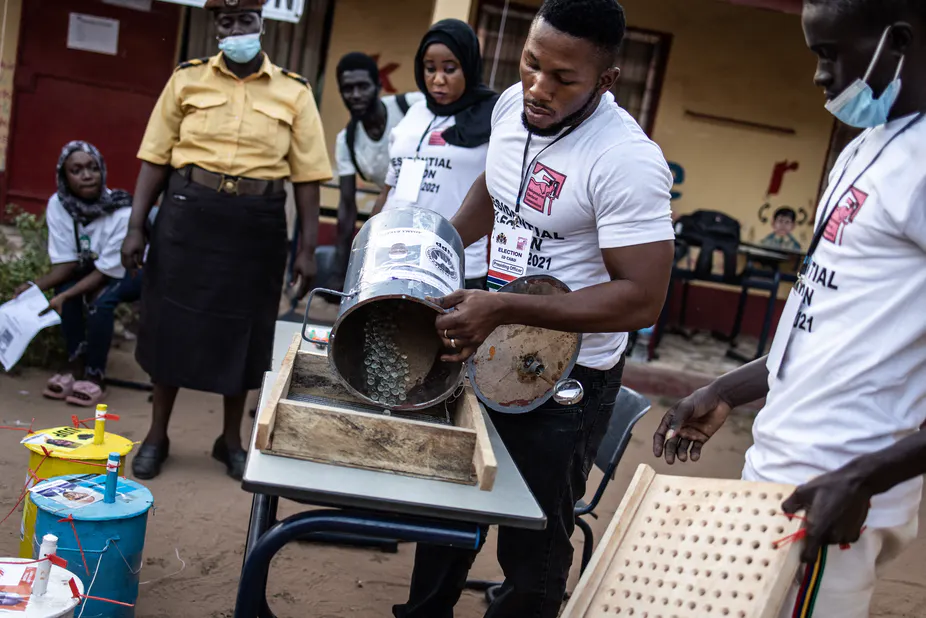 However, the Gambian Chief Justice Hassan B. Jallow and his colleagues have to create history in setting a jurisprudential standard in this United Democratic Party (UDP) election petition filed in the Supreme court invalidate the outcome presidential election.
This week and coming days, the Chief Justice of the Gambia faces a test in this landmark case of historical jurisprudence determining the court's future by adhering to and promoting a foundational value and principle of the Gambian constitutional democracy.
By Alagi Yorro Jallow