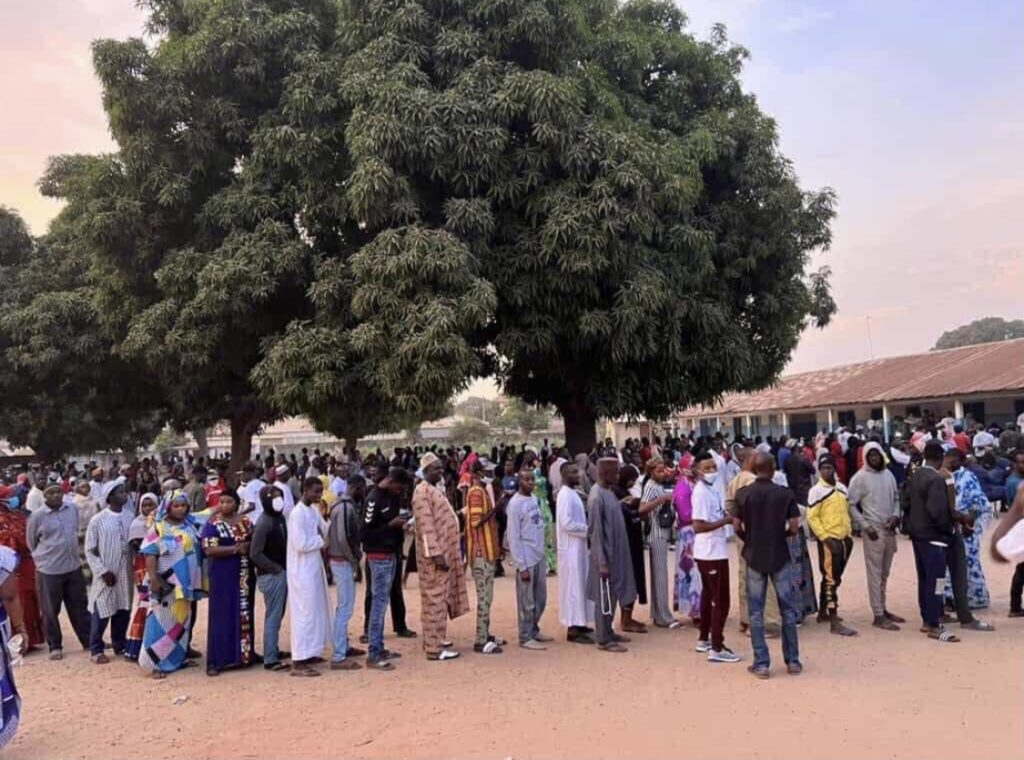 There are elections, and there are elections, but December 4, 2021, Presidential Election will be considered "The Election" for decades.
It is the election that has defined the Gambian spirit. A spirit since independence has been tried, slapped, and abused by the elite male ethnic chauvinist and hegemonic cultural, political class.
December 4, 2021 presidential election had everything: campaign rallies, slanderous documentaries, hate speeches, and iniquitous spending of campaign funds.
Even the release of election results by the collations officers was froth with tension. The suspense was palpable. The heads of our esteemed ivory towers, public and private journalists, electoral officers, and election observers graced the tent.
Finally, the IEC chairman Alhaji Momar Njai pronounced results that either sunk hearts or made hearts merry. Everyone stayed glued to their TV sets, computer screens, or clutched transistor radios close to their ears: A New Gambia was about to be born.
In 2016, President Adama Barrow was greeted as the breadth of fresh air in the political stratosphere. He was seen as liberating Gambians from 22 years of malevolent dictatorship and hegemonic cultural elites oligarchs.
However, after about five years in office, it became clear the president had fallen prey to some unforeseen powers.
President Adama Barrow's administration floundered over essential responsibilities, from fighting corruption and tribalism in government and removal and embarking on major reforms and restructuring of independent public institutions to the celebration of non-declaration of assets and, of course the response to rising insecurity and youth unemployment.
As the election figures poured in, my heart made sounds I had not heard before. With pen and paper in hand, I painstakingly took note as the last results declared the required coverage needed. History had been made. "Wee wee Barrow" had done it!
In the Gambia, elections are "winners' take all." Usually, the party that wins cheers and jeers and does not recognise the citizenry who put them in power.
However, this is like no other election; it was the people's election. Therefore, President Barrow's victory became a victory for all Gambians irrespective of class, age, ethnic cleavage, or religion.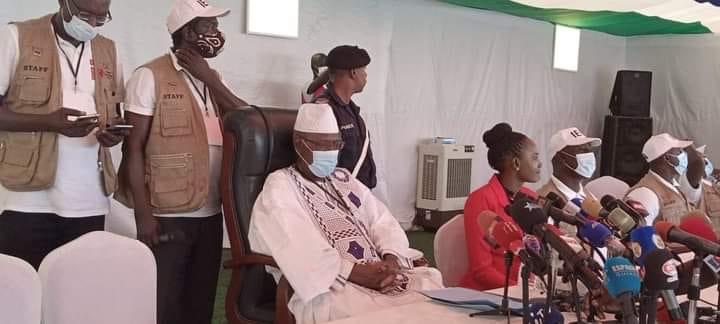 It is a victory, especially for the electorate, because we have sent a clear message that we are the ones who matter. It does not matter what hegemonic cultural elites say or think; it does not matter if Royal Godfathers point "scepters" at you; it does not matter if thugs and tribal lords try to disturb the peace; what matters on election day is what the Gambian people want.
Believe it or not, It is also a victory for the NPP-led coalition. In his book, Long Walk To Freedom, Nelson Mandela said: "…the oppressor must be liberated just as surely as the oppressed. A man who takes away another man's freedom is a prisoner of hatred; he is locked behind bars of prejudice and narrow-mindedness".
The 'Sosalasso and tangal cheeb politicians,' being prisoners of their arrogance and hubris in politics over the years, months, and weeks, must search their souls to discover where they failed the people.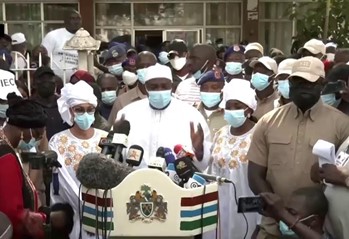 The next five years would give them time to put up a proper manifesto to sell to the Gambian people. As an opposition party, they must strengthen democracy by keeping the NPP-led coalition on its feet.
The first phase of the 2021 presidential election has come and gone. Needless to add that those dissatisfied with the outcome are at liberty to seek redress at the election tribunals.
While the court battle rages, the rest of the Gambians must focus on the future and reflect on how to address the dominant challenges, notably those of national reconciliation, public safety and security, institutional sanitisation and reform, economic growth, job creation, and poverty eradication.
At the very least, in the next five years, President Barrow and his government need to get past the acrimony of the past few months and take proactive measures to reconcile the various factions and units in the diaspora community and civil society groups. The latter in particular needs to be brought back into the political mainstream.
One way to do this is to ensure political inclusion and genuine reconciliation that is capable of uniting a divided Gambia with toxic politics and not triggering an intra-party crisis that may be a headache, now that the earlier, deep cover agents, moles, saboteurs, usurpers, and moles are out of the equation.
Furthermore, as now canvassed, the principle of inclusiveness should be observed in all branches and at all levels of government. This is the only way to raise national morale, enlist the loyalty, support, and commitment of every citizen, and ensure the next level's underlying objectives.
Public security is another headache that should be cured as we move to the next level. Every threat to personal or collective security (from banditry, kidnapping, through ritual killing, to armed robbery) must be met with a combination of intelligence and credible action.
In addition to waging a relentless war on insecurity, the government must, of necessity, scale up its anti-corruption campaign. Pending corruption cases must be appropriately investigated and diligently prosecuted.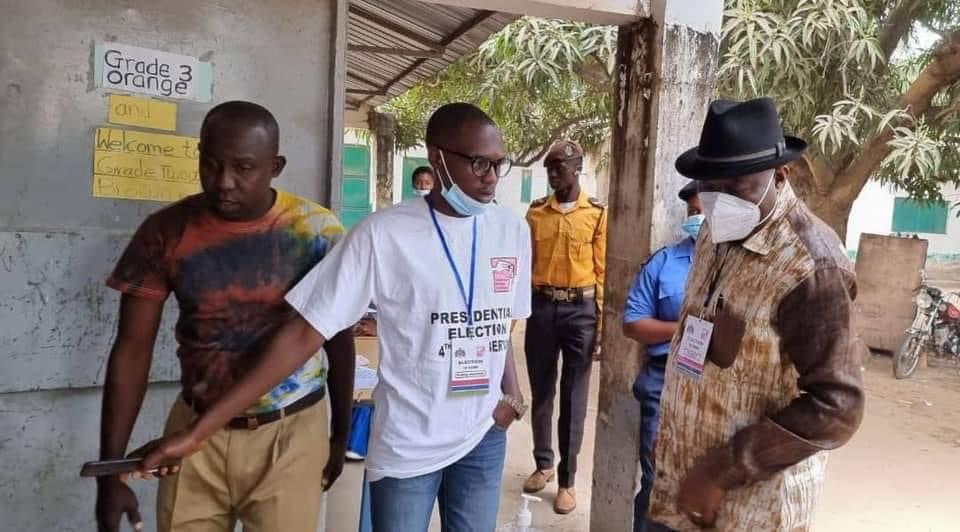 Looters must not only be compelled to vomit what they unlawfully swallowed but be made to face the consequences of their actions. A criminal is rarely truly penitent until s/he cools their feet in a penitentiary (pun intended).
Besides, the looters giving Gambians sleepless nights will not cease until they are dispossessed and then frog-marched to jail.
Economic growth is already high on the government's agenda. This is how it should be. In addition to eliminating barriers to economic growth (along with fiscal and macro-economic imbalances), the government must provide an environment conducive to domestic and foreign investment.
This warrants boldly confronting threats to security and indiscipline, taking prompt and decisive action to interdict bribery and corruption, re-engineering and simplifying public administration processes, improving the service delivery and "customer care" capacity of government agencies, and applying good international practices in the recruitment of government and public service personnel.
Furthermore, time consciousness must go pari passu with cost-consciousness for the economy to grow. Finally, performance and results must also be constantly monitored and evaluated.
Human development and poverty eradication are subjects that must receive the government's attention. The government needs to scale up its investment in health, education, rural infrastructure, and creating young people with jobs.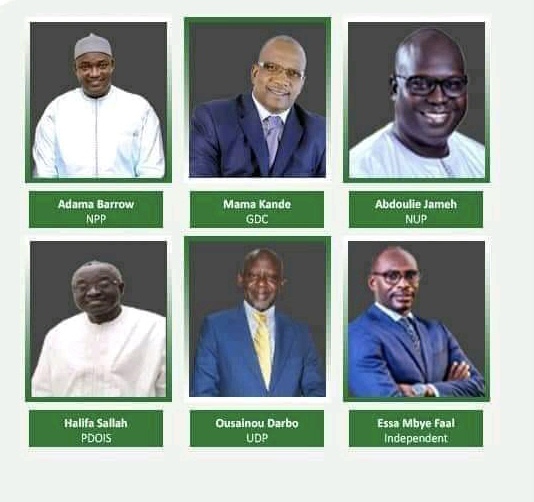 There are areas that I have not covered in this write-up. Fortunately, I see the article on change not as a magnum opus but as a work in progress.
I do not doubt in my mind that others have far more brilliant and workable ideas on how to move the nation forward.
I urge those brimming with such views to share them with the rest of us and the government. We cannot move to the next level unless we support all.
Do not hesitate to contact the government directly if you have an idea whose implementation will lessen our country's headaches or know of anybody with rare but beneficial competencies.
I have been worried over the legacy of president Barrow's Presidency for a while now, and I am happy he has finally etched his name in gold in the Gambia's history books.
He has defined himself in the hearts of even those who did not support his candidacy. He probably will completely understand the importance of being elected as President for all Gambians who voted for him and those not vote for him, but history will judge him well.
In the same fashion, let everyone congratulate his neighbor irrespective of religious or ethnic affiliation. Let everyone arise and shine and jubilate for this victory of democracy and the Gambia.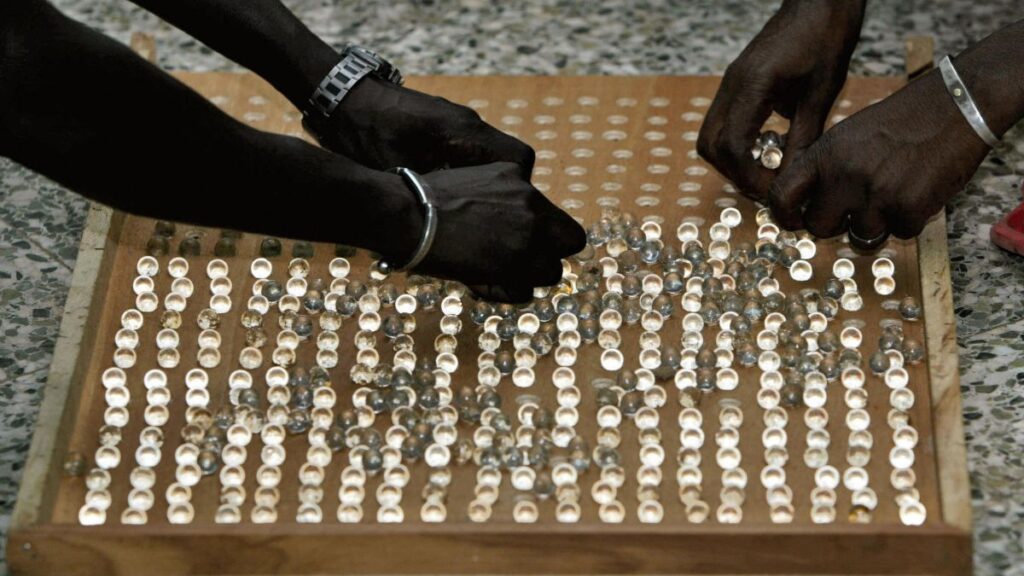 Let President-elect Barrow reconcile all Gambians regardless of extraction. Let us discover things that made this change possible and promote them. We cannot ignore social media's importance in enabling a more transparent process.
The introduction of technology in restoring the integrity of electioneering must continue.
President Barrow has won the 2021 Presidential Election. He is truly a phenomenon in Gambian Politics. He is a success and a clear example of resilience and perseverance.
I hope he can go the mile and deliver on campaign promises. Gambians are in desperate need of change, and that change is here!
By Alagi Yorro Jallow