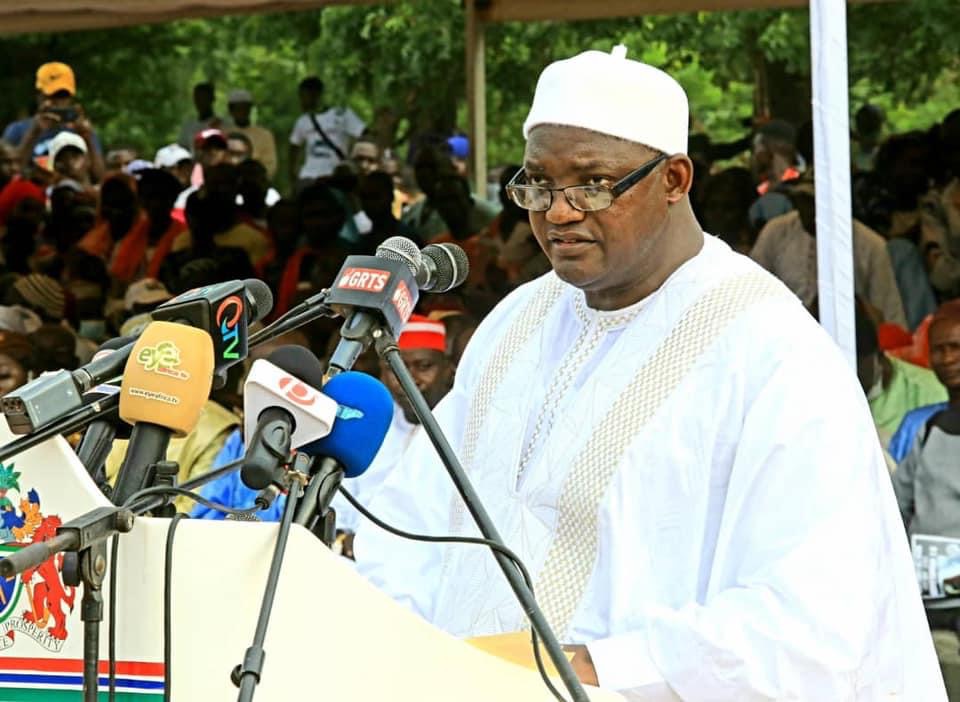 I join the thousands of Gambians who have congratulated president-elect, Adama Barrow on his victory in the just concluded 2021 Gambia's general elections.
I also enjoin those who have not congratulated Barrow to do so.
I believe the best candidate won. Notwithstanding, Mr Barrow might have won, however, in my opinion, democracy is the main victor.
Gambians have never been so excited and participated in such general elections in the country where diaspora Gambians travelled back to the country to cast their marbles in deciding who gets to lead them.
Well done to Gambian democracy and all Gambians at large.
What next post elections?
In case you do not know…., and if you do, a reminder that The Gambia is still within the Least Developed Countries (LDCs) not only in Africa, but around the Globe.
Every 3 years using "a combination of geographical and structural criteria" to classify a country as a Least Developed Country, a report is sent to United Nations (UN) to highlight the need to assist LDCs with measures to reduce their vulnerabilities (United Nations Least Developed Countries, 2020).
And every three years by default, The Gambia always finds it way into the list. This is not only embarrassing but also concerning.
This is considering even countries such as Botswana and Equatorial Guinea where our former president Yahya Jammeh is holed up are described as "graduated" from Least Developed Countries to "Developing Countries" in 1994 and 2017 respectively. Beggars' belief, doesn't it?
The question remains; considering elections are not just about winning, but steering a country in the right direction to development, what does Mr Barrow and his government have in store for The Gambia for the 5 years? What is their blueprint I asked an ardent NPP support?
I was not impressed with his response.
Here is a suggestion: The Committee for Development Policy, a group of independent experts that sends a triennial report to the Economic and Social Council of the United Nations to list countries that still require assistance for development uses a criterion list of three.
A summary of the three below states:
(a) A per capita income criterion, based on a three-year average estimate of the gross national income (GNI) per capita, with a lower threshold of $1,018 for identifying possible cases of addition to the list and a higher threshold of $1,222 for possible cases of graduation, etc.
(b) A human assets index (HAI), consisting of two sub-indices: a health sub-index and an education sub-index.
The health sub-index contains three indicators:
(i) under-five mortality rate;
(ii) maternal mortality ratio;
(iii) and prevalence of stunting.
The education sub-index contains three indicators:
(i) gross secondary school enrolment ratio;
(ii) adult literacy rate; and
(iii) gender parity index for gross secondary school enrolment.
(c) The economic and environmental vulnerability index, consisting of two sub-indices: an economic vulnerability sub-index and an environmental vulnerability sub-index.
The economic vulnerability sub-index contains four indicators: (i) share of agriculture, hunting forestry and fishing in GDP, disasters, etc. (United Nations Least Developed Countries, 2020).
The committee's next three triennial review is scheduled for February 2021, which I am sure unless Mr Barrow possesses a magic wand, The Gambia will still finds its way to the Least Developed Countries again.
Nonetheless, as a challenge, I am positive if Barrow and his government focuses their attention on the above, they will never go wrong.
The country was reported by Unicef (2018) that our Maternal Mortality Ratio (MMR) was 433 per 100,000 live births.
A country with a reduced MMR is considered a developed or developing country. Fix the health and education system and the rest will follow.
Just some advice.
By Musa Krubally