Long Read: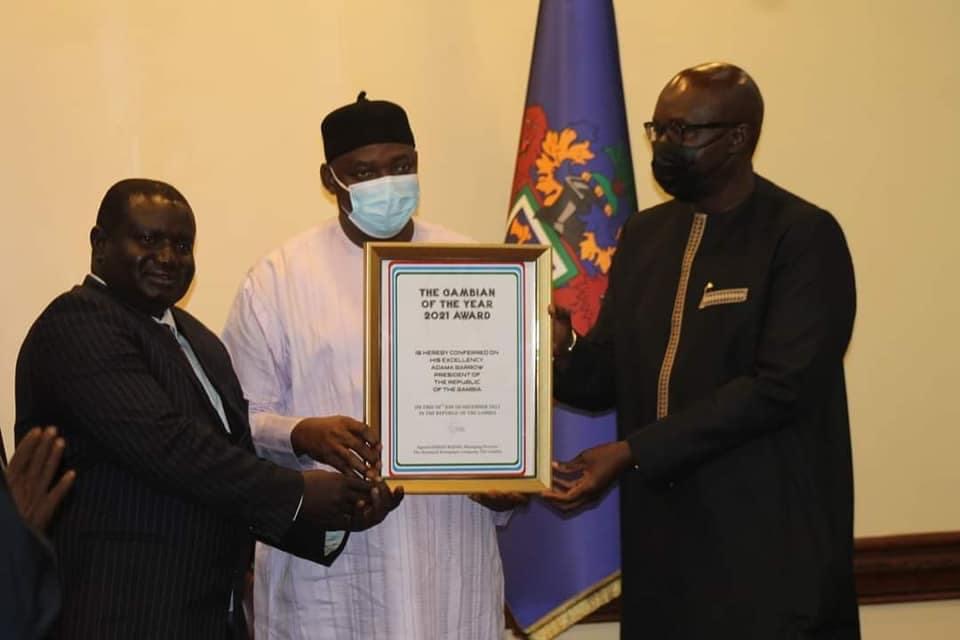 "President Adama Barrow: The Heavenly Stars Are Aligned
Oh! Pleasant exercise of hope and joy!
For mighty were the auxiliars which then stood
Upon our side, we who were strong in love!
Bliss was it in that dawn to be alive,
But to be young was very heaven!—Oh! times,
In which the meager, stale, forbidding ways
Of custom, law, and statute, took at once
The attraction of a country in romance!"
William Wordsworth (1770-1850), England Poet Laureate.
I break my political virginity to name President Adama Barrow as the Most Valuable Person (MVP) in 2021. I do not attend public functions out of choice. I have attended a few funerals, a few weddings, and political rallies in my long life. I congratulate. President-elect Adama Barrow. It is a once-in-a-lifetime experience to witness another Chapter of Adama Barrow Presidency.
Never has there been a time in the Gambia when all elements converged when the heavenly stars aligned. When all in one accord know where they want to go. Never has there been a time when Gambians have a clear binary choice.
Let History record that I joined the Standard newspaper on December 4, 2021, to name President Barrow "Man of the Year 2021." I called it the Most Valuable Person (MVP) of 2021 and witnessed President Barrow commence his journey to State House.
I have never been more confident. More peaceful. President Barrow will break the last ceiling that has weighed the Gambia down in Tribalism, Nepotism & Corruption. President Barrow Presidency gives hope to every child in the Gambia that the presidency is not a preserve for hegemonic cultural elites. Let the heavens rejoice. Let the trumpets rejoice even if the heavens fall.
President Adama Barrow is chosen for sticking to his guns (literally and figuratively), for redefining the Gambia's democracy and economic governance in reshaping the politics of rebuilding the country's infrastructure of development amidst the coils of controls and reshaping the economy to fit his political tolerance in the context of a democratic theory of style of leadership, and for persuading a more significant majority of Gambian voters to reelect him with 53 percent of the votes that he deserved to be President of the Republic of the Gambia for another five years.
The Gambia is crafting amid a phase of nation-building and reinventing the biogenetic paradoxes of on in our emergent democracy and cultural and demographic changes on the broader context of the ethnographic account exception.
President Adama Barrow is both the symbol and, in some ways, the architect of this modern Gambia.
President Barrow is the first in history opposition candidate to defeat an incumbent and also won another historic presidential election with more than 50 percent of the vote in a highly contentious presidential election and the first in 56 years with a voter turnout of nearly 90 percent of registered voters in a free and fair presidential election that was held peacefully as was in the case in December 2016, when Gambians once again inspire their peaceful pursuit of representative governance and civic participation in the political process despite an unemployment rate above 8.94 percent.
President Barrow is the beneficiary and the author of a new Gambia – a new demographic, a new cultural Gambia that he is now the symbol of national identity. He found and forged a new majority, turned weakness into opportunity, and sought, amid great adversity, to create a perfect country.
President Barrow for being a democrat and tolerant and one of the most honest, capable, and decent people, by every standard, to occupy a public office in the Gambia; being a gentleman who is guided by his faith and committed to his family by putting the peaceful coexistence of Gambians above his interest by being the people's hero and for being one of the most and preserving for two decades in the labyrinth of Gambian politics, President Adama Barrow is the Gambia Most Valued Person of the year 2021.
Adama Barrow's journey to Statehouse is a classic case of "persistence extraordinaire." It is a case of perseverance, a never-say-never attitude, and remaining steadfast at attaining one's goals in life.
Over more than two decades in politics, President Barrow unsuccessfully ran twice as National Assembly candidate for Jimara Constituency under the United Democratic Party(UDP) ticket. His baptism political party.
However, in the December 2016 presidential elections, Adama Barrow emerged as the standard-bearer for the 2016 Grand Coalition, ending incumbent President Yahya Jammeh's twenty-two years of authoritarian rule, unbeknown to Adama Barrow's destiny.
However, his fate of becoming a democratically elected President of the Republic of the Gambia was already at hand. President Barrow, defeating President Yahya Jammeh, marked the first time in the history of the Gambia that an incumbent president lost to an opposition candidate in shocking presidential election results.
President Barrow was sworn in at the Gambia's embassy in Senegal as the Gambia's third President in Senegal on January 19, 2017. His predecessor, dictator Yahya Jammeh refused to relinquish power.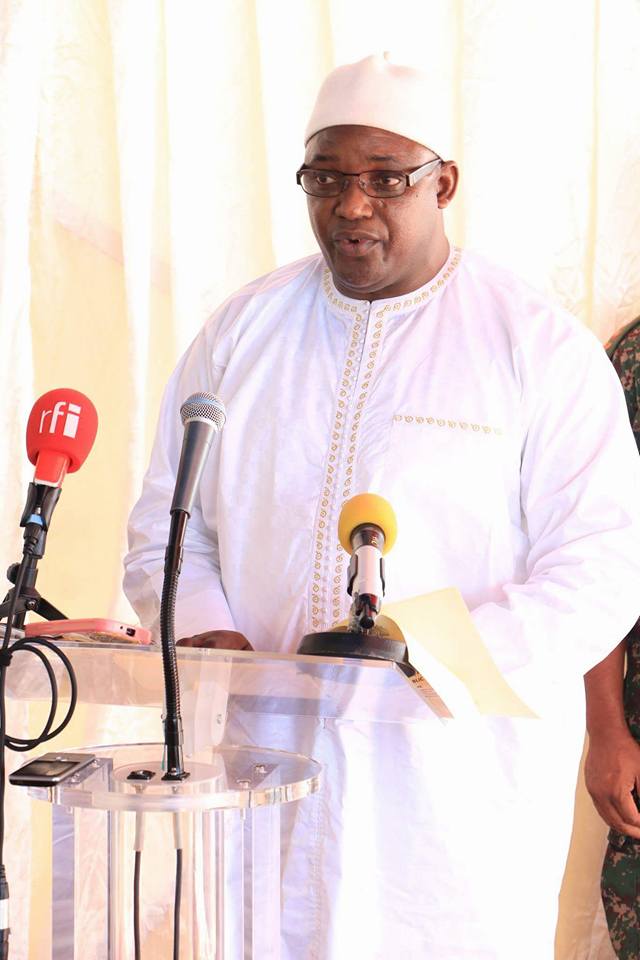 When President Barrow assumed office on January 19, 2017, most Gambians looked up to him as the miracle man, the holy Moses, compared to Queen Esther, the Messiah and the savior who would help to straighten the Gambia, and who with the force of his integrity and those of his coalition partners unquestionable integrity will sort out the Gambia's moral and governmental crisis.
Mass hypnotism brought him to power because, as we have seen, the country was facing a serious major social, political and economic crisis.
In entering the presidential race for the first time in 2016, President Adama Barrow could not have expected he would become a phenomenon in the Gambia's national politics. He has. This fact has crept up slowly on the nation.
It is not easy to explain away his transformation, partly because it is complicated and somewhat because it would amount to trying to unravel the mysteries of human mood swings and how the wind of the dynamics of national politics blows.
Political psychoanalysts have a big task about the Adama Barrow political phenomenon if there are political psychoanalysts.
President Barrow is a political surprise. Nothing in his character or business hints at becoming a man of the people, riding on the crest waves of populism where it matters most – among the poor, the dispossessed, the cheated, and the despairing. President Adama is an ascetic and a rigid businessman. Populism is not his cup of tea.
At least, until now that he finds himself the crowned head of a famous politician. He did not enter the race without waving the banner of populism. He did so, waving his flag, accompanied by formidable election campaign promises as a serious-minded politician.
He has offered tangible economic developments, but his credentials as an incorruptible transitional and competent leader with the sole objective of fixing his badly broken country in the reform and healing process.
In Africa, an autocracy is a traditional form of government. Incumbent Presidents are infamously known for their reluctance to relinquish power.
Hitherto, the near-absolute power of incumbency has been the bane of political development within the African continent. Election results are habitually bitterly contested, often with partisan violence and prolonged litigation.
Much of the polls' uneasiness is hinged on whether the incumbent would readily rig the elections. Also, there is the apprehension of whether the incumbent will illicitly marshal the might of his office to scuttle the manifestation of an unfavorable electoral outcome.
For many who followed the politics in the Gambia, President Adama Barrow is the hero of the Decembetr4 2021 presidential elections.
At precisely 5: 05 pm, the final day that the presidential election results were being read by the Chairman of the Independent Electoral Commission (IEC), other presidential candidates conceded defeat and the global media and world leaders congratulated him for emerging victorious.
Congratulating President Adama Barrow in the editorial aftermath of the presidential election results, the international press commended the form poured encomiums on President-elect Adama Barrow, describing him as a Democrat who has pointed the way forward for the rest of Africa.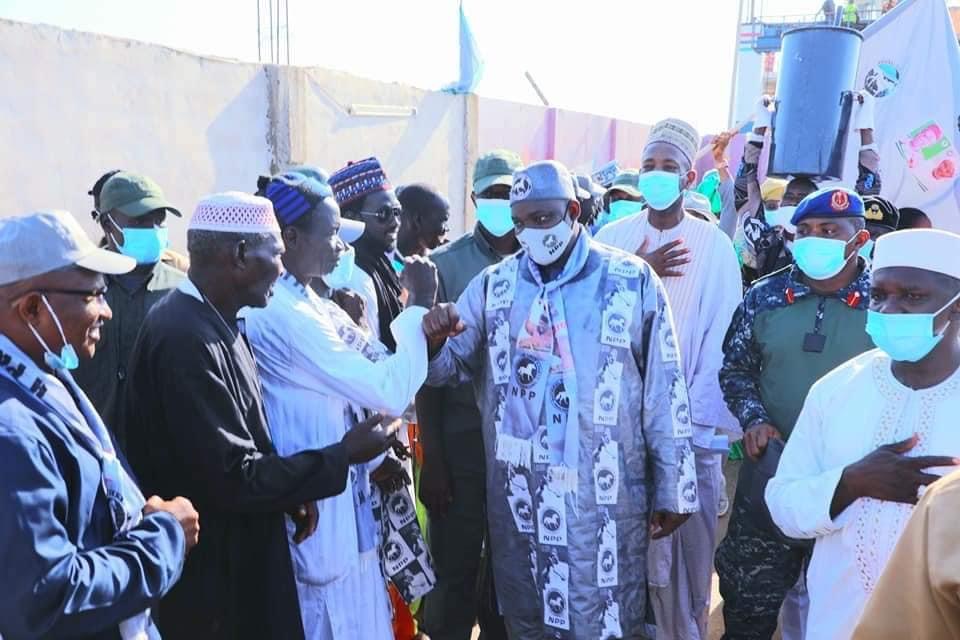 Indeed, one recognizes President Barrow for acting contrary to the expected norms of autocratic African politicians of inciting preelection and post-electoral violence.
President Adama Barrow cared enough for the country and the welfare of the Gambian people. Like or hate him, agree or disagree; however, he chose to rock the boat more than it had been rocking in the past five years of his presidency.
His action inevitably prevented the country from being mired in the inevitable chaos that would have followed his victory.
His leadership and democratic credentials, anticipated as it was, have catapulted him into a real statesman, an uncommon patriot, and a heroic leader.
However, the peaceful, accessible, and fair elections conducted by the Independent Electoral Commission (IEC) have sent shock waves and admiration within the country, the African continent, and the world.
At a time when many national and international election observers described the 2021 presidential elections as free, fair, and transparent when the actual results were announced officially by the electoral umpire.
The Supreme Court of the Gambia has dismissed a legal challenge to President Adama Barrow's reelection victory. However, rival candidate and estranged Godfather Abubacarr Ousainou Darboe of the United Democratic Party remained defiant, claiming his appeal was rejected as a "technicality."
Ousainou Darboe, leader of the UDP, disputed the December 4 poll results in which Barrow won 53 percent of the vote. Darboe received around 28 percent of the vote and claimed irregularities but did not produce any evidence to support the claim.
Shortly after the voting, International election observers reported that the election had been conducted freely and fairly in the entire elections.
However, according to the Supreme Court Chief justice Hassan B. Jallow "the UDP failed to comply with the requirement of Rule 11 of the Election Petition Rule, which required that you file a motion of petition and security".
However, United Democratic Party leader Mr. Abubakar Ousainou Darboe did not concede and released a statement on social media rejection of his petition was a legal technicality more than a defeat.
President Adama Barrow has made good promises during the presidential election, perhaps one of the most significant pledges for a National Health Insurance Bill designed to cut costs and provide easier access for all Gambians.
However, what singles President Adama Barrow out as one of my persons of the year was that he won the 2021 Presidential elections again despite being erroneously labeled as an accidental president without impressive credentials and a university education.
Since when President Adama Barrow began his political sojourn for the presidency, all manner of character assassination was concocted against him in an attempt to malign his character and make him unelectable. He has been serially labeled as a sleeping and clueless president.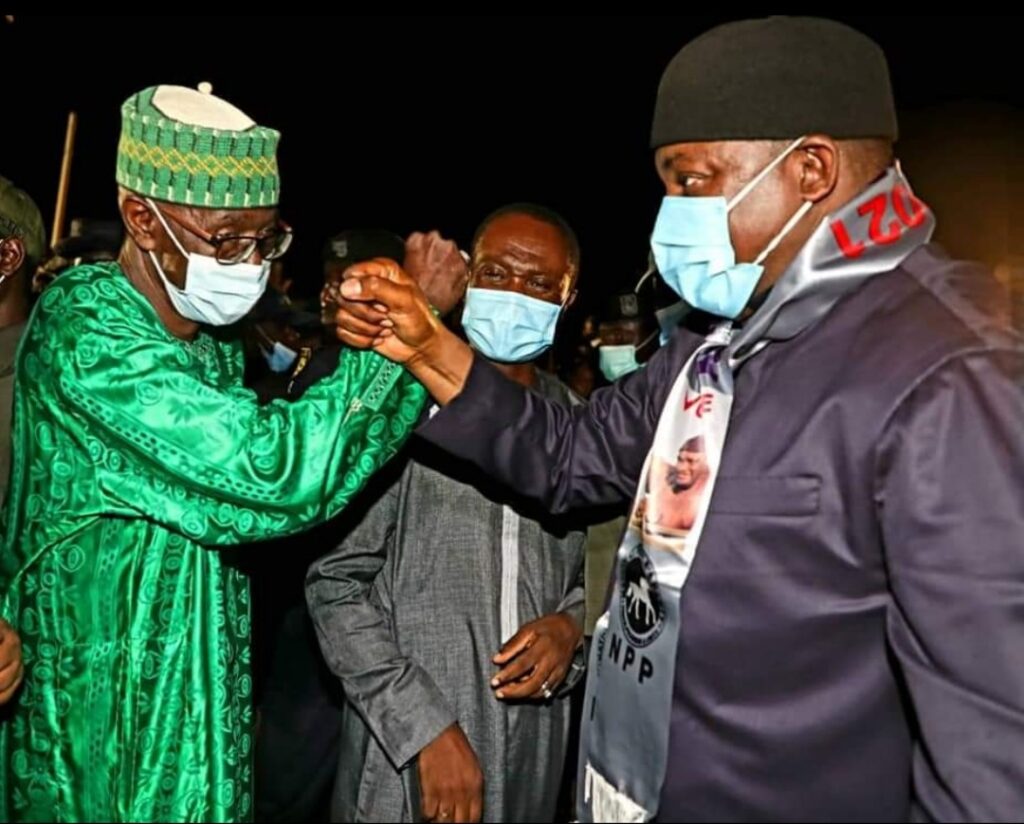 He was also labeled corrupt, and a tribalist favors minority ethnic groups, allowing them to visit the Statehouse. He was even said to have killed the 2020 Draft Constitution, ignoring that the Gambia need not live with President Yahya Jammeh's obnoxious legacy of the bastardized Constitution.
Surprisingly, however, President Adama Barrow won the 2021 Presidential elections with a landslide victory amid defeating his estranged political Godfather with a significant margin of victory.
Moreover, he won elections when his mega infrastructural development projects countrywide were at their peak. This certainly makes him an extraordinary individual. Even in regions formerly dominated by traditional opposition strongholds, he was overwhelmingly voted for.
While campaigning during the December 4, 2021, presidential election, President Adama Barrow informed Gambians that he favored economic development and infrastructural developments, respect for democracy over belly politics and the rule of law, and adherence to civil and political law liberties.
Therefore, every Gambian should be free and secure to practice their different fundamental human rights. Usually, his sales pitch would be a no-no because we have been conditioned to expect and even demand largesse from politicians during electioneering campaigns, the only time they reach out to the people.
It is no secret that there is a lack of mutual trust between the people and the politicians. It is quid pro quo: Give us money, get our votes.
Furthermore, because Adama, being of spare flesh, cannot shake body, his campaign promises would be treated as airy nothings – full of sound but not the welcome sound the Dalasi makes in the pocket.
President Barrow has stood that conventional wisdom on its head – I hope for good and the good of our country. The poor flock to him in a way we have not seen since, perhaps, as his predecessor Yahya Jammeh and the champion of championed their cause.
The poor know he has no money and did not come into the race with a war chest bulging with dollars, pounds, and Dalasi.
So, instead of asking him for money, Gambians chip in the little they have for his campaigns. As witness an older woman in the diaspora who gave him her life's saving hundreds of dollars. As witness schoolboys and hundreds of the struggling poor who chipped in their proverbial widow's mite.
A politician funded by the people; especially, the Gambian Diaspora community? What is even more interesting is that hundreds of the young men and women who work in Adama Barrow's presidential campaign at national and international levels are volunteers and foot soldiers.
They work for free because they believe, I suspect, not that the lack of money, but civism and patriotism should not debar anyone from their noble national pursuit. However, unfortunately, it does have the grating sound of aberration.
President Barrow and his team do not rent crowds at their campaign rallies. The people flock there at their own expense. It must be a big surprise that ordinary people see the genuine and honest leader they crave in him.
I keep hearing something like this: "I trust him because he is a democrat and an honest man and very tolerant like President Dawda Kairaba Jawara. He had the chance to feather his own nest, but he did not. He is the only politician who is insulted by the brazen of public insulters and bitterly criticised and mocked by people, and he shows the face of tolerance in an emergent democracy.
"I believe he is the only one who has what it takes to stop the decay and rot and rescue our nation, and we are drowning."
However, when we look at it, President Barrow led an authentic political party of ordinary people for the familiar people. His transformation is telling evidence that victimhood could be the road to heroism.
Luck, therefore, played a significant part in his election victories. Part of President Barrow's luck is that the coalition 2016 moguls made the total gain of making him a Messiah, the issue in its presidential election campaigns in 2016 and 2021.
While critics and political opponents' foul mouths went after him this way in every sleazy way, questioned his qualification, even literacy, President Barrow and his team concentrated on selling is good governance and politics of infrastructural development agenda to the various economic and demographic groups in the country and the Diaspora community.
By Alagi Yorro Jallow.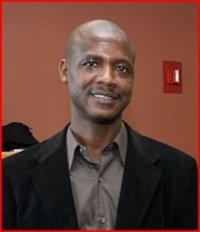 Editor's note: We have a small favour to ask. We'd like to thank you for putting your trust in our journalism this year – and invite you to support our fundraising campaign. Every contribution, however big or small, powers our journalism and sustains our future. Thank you. Donate here: https://gofund.me/cf970c54