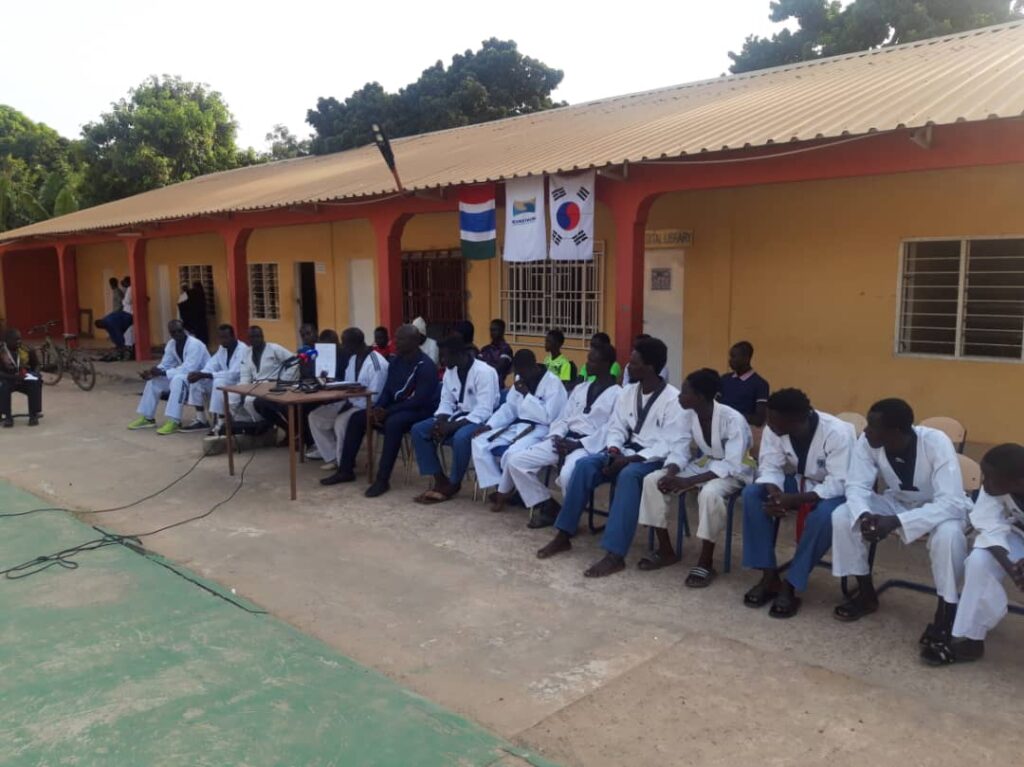 Why is The Gambia's sports sector infected with corruption? This question has been darting my mind and I am seeking an answer.
Many of you have either heard of or are aware of the debacle within The Gambia Taekwondo Association. It's a sport loved by hundreds of Gambians including young and old. I mean real love.
We spare our time to learn the sport in both hard and technical ways. We got injured during sparring training, but that doesn't stop us from getting where we want to get to.
We have a good number of young Gambians with BLACK BELTS who are teaching the sport to other youths without asking lots of dalasis.
However, there are few people who have no knowledge in Taekwondo, they never learned the sport, but they are insisting as the right people to govern Taekwondo in this country.
This is ridiculously funny for any mind to accept. They have not done anything meaningful to develop the sport in the country, other than filling their pockets.
They have been at the helm for years as administrators of the sport without registering development. And now, we say: "excuse us and allow those who have the knowledge and skills to run the affairs of Taekwondo."
But they don't want to hear this. They clandestinely organised an illegal congress which isn't recognised by any bona fide clubs in the country.
Again, we've written to the National Sports Council as the main body tasked to regulate sports in this country for nearly a year now, but guess what! No solution is being proffered by this council.
Should we remain like this as a country where every problem is left unsolved? The answer is no, we must take charge to eradicate such lackadaisical attitudes among ourselves.
Believe me, had it been that The Gambia Taekwondo was governed by people who have the country at hearts for the past five years, we would have participated in world sporting events including the Olympic.
We have been waiting for so long and we need back our Taekwondo from the hands of untrained individuals who know nothing about the sport.
By Adama Makasuba