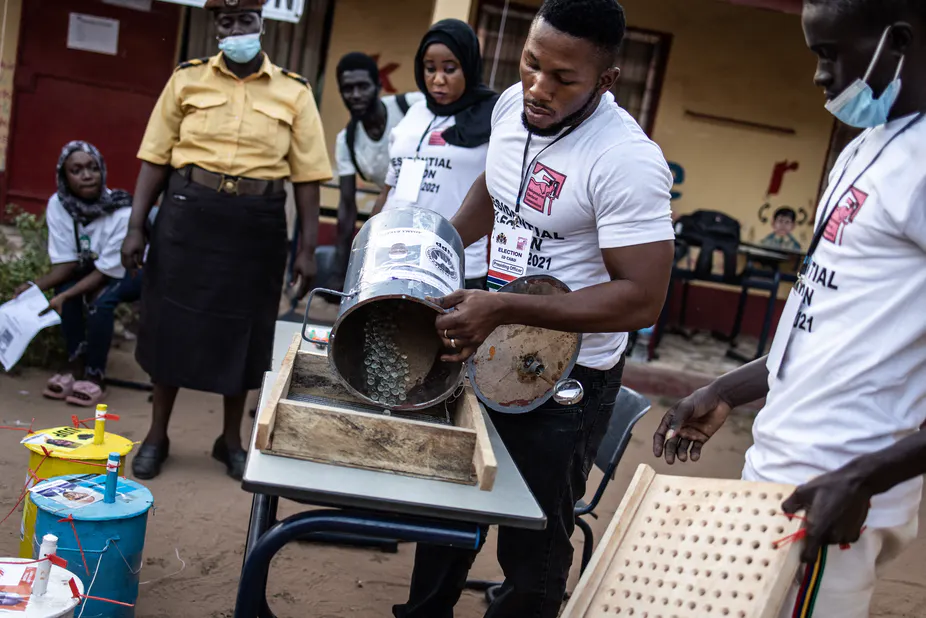 2021 presidential election was held in The Gambia. I wonder how long Gambians will realise and call the presidential election a 'Revolution' by its proper name!
The highlights of the political intrigues and the political evolution in the Gambia came with a wind of change that has left its indelible footprint on the sand of the Gambia's political and democratic history.
The presidential election has finally come and gone. The fever-pitched atmosphere that characterised and inundated the polity pre-election and post-election have been doused by an accessible, credible, free, and fair election of President Adama Barrow.
As a result, the pre-election and post-election doomsday prophesies and innuendoes that the Presidential election would make or mar the country's unity has come to pass.
Democracy is an incredible gift. It is a political system that requires a popular vote to elect the leader of a country and other officials. If practiced properly, this remarkable gift can promote change, foster equality, protect people's interests, amongst so many other benefits for the citizens.
However, it can be stunning if this incredible gift is not utilised appropriately. If it is applied recklessly and a state of crisis in our democracy today comes from abstract groups of people, with one side blaming elites—the other decrying the poor judgment of the masses.
However, by ignoring the evolving role of political institutions, this dichotomy misses what is going on; it can instigate hate, involve immoral practices in our politics, and even allow dirty tricks in politics and the ethics of evil, together with many other disadvantages for a nation. In this instance, it can be incredible.
Therefore, the central tenet of this incredible gift of democracy is to be a democrat and believe in a higher level of democratic commitment.
December 4, 2021 presidential election has now become a litmus test as to whether we have credible politicians to actualise the incredible gift we embraced a few years ago. It is an assessment of whether we took two steps forward and four steps back in 2021.
After the presidential poll that saw President Adama Barrow re-elected to another five year term, those who think they own the Gambia and their cohorts have been making magisterial pronouncements on the nation's state.
They are attempting to achieve what they could not get through the ballot box in 2021 through misinformation, disinformation, malevolence, false narrative, and outright malediction.
Some political landlords and gladiators in a shock presidential election results cry foul in violation of their logical tenents of democracy and, with the paradox of contradictions or their logically unacceptable conclusions, wants us to believe that the country is collapsing and is now a basket case, with the economy and unity in tatters.
Fine. The Gambia has many challenges. Challenges of ethnocentrism, insecurity, and insularity. Fallen economic fortunes. Rising costs of a standard of living. Huge unemployment. And many more.
However, are those the only things happening in the country? Not at all. It would be disingenuous, even deceitful, to say so. Furthermore, only the unwary, the undiscerning, would be fooled. Moreover, well, including those who choose deliberately to be fooled.
To the applause of 'sour grapes in social media platforms, groups, and other opposition politicians and ultimate tribal lords spoke and called the Gambia and its leadership all sorts of names. However, am I impressed? No. These were people in the same boat with President Adama Barrow and served in the administration.
After the 2021 presidential election, these minority groups were utterly disillusioned with President Barrow's historic re-election. How hateful rhetoric connects to their real-world of divisive and toxic politics. They wanted President Adama Barrow out of office for different personal reasons.
However, what did they get? A shellacking. Bloody noses and they went away with their tails between their feet, like a beaten dog. Their boat capsized.
Three years before elections, President Adama Barrow sacked a few members of his cabinet ministers. Today, one of those embittered men has directed the horse rider to dismount and allow another person to mount.
The political landlord of the country had spoken, and his word was law. No sir! President Adama Barrow went to the polls, and the people spoke loudly. The political landlords and political gladiators were ejected and thrown into the cold.
That is why anything the former minister says about President Barrow and his government cannot carry weight. It is not a case of accepting the message and ignoring the messenger, as some people canvass. On the contrary, the jaundice of the messenger can taint and corrode the news and render it unreliable.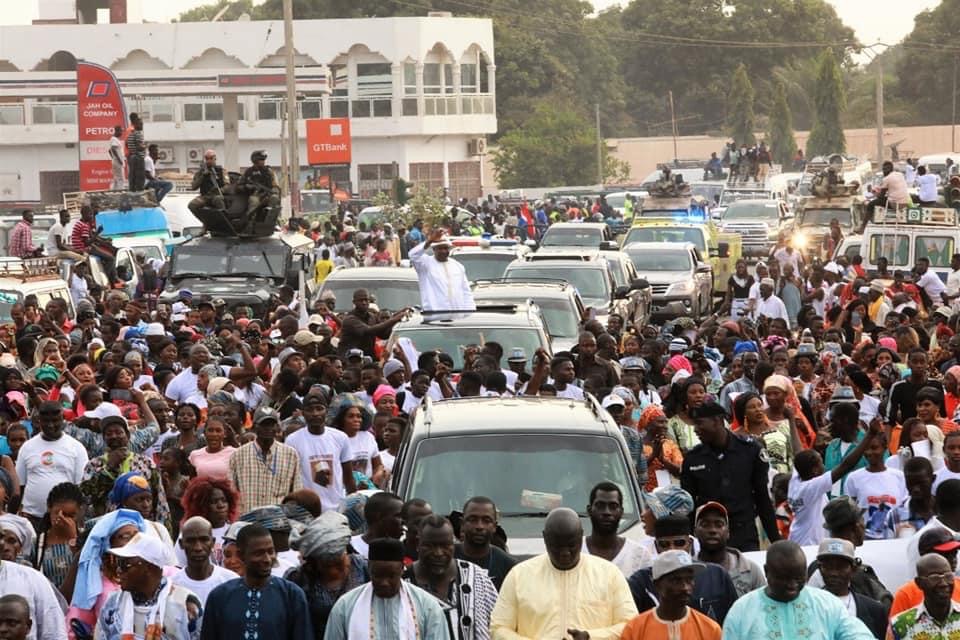 Moreover, for the cheerleaders, the embittered groups of people, including the disgraced former minister, spoke to and who egged them on; they are no better.
They all took belligerent and pugnacious positions before 2021 presidential election. They threw in their lots with President Adama Barrow's closest estranged Godfather and challenger, Ousainou Darboe. They all got beaten together, black and blue.
Moreover, for all of them, they do not seem to realise that the election has been won and lost till 2026. They remain in pre-election mode, forgetting that the train had long left the station.
Their strategy is simple. Say so much evil about President Barrow and his government, paint him black, confuse and discourage Gambians, paint the picture of a bleak future, till the people become forlorn and melancholy. Then, what they lost at the polls, they want to get through some other means, as if Gambians were fools, incapable of independent reasoning.
These political landlords and opposition social media bullies say the country is collapsing. I agree. The Gambia is collapsing forward. However, in diverse ways, under President Adama Barrow, the collapse is in a forward trajectory, despite all the odds.
For some people, the Gambia is good and is doing well only when they control things. They go about sowing seeds of discord and division and turn round to talk about unity as if unity happens through division and not by coming together. They spoke of the mismanagement of our diversity, saying it is leading to collapse. True? False.
The Gambia, since independence, had been a troubled nation. There is hate, mistrust, unkind thoughts, ill will among the political factions' ethnic identity and genealogies. If you meet him, kill him. If you cannot catch up with him, poison his footsteps. That had always been the relationship.
One government after the other had always done its best to promote cohesion and amity. Still, hateful things the tribal lords and the former sacked minister and his collaborators have been saying for months and years divide the country further.
They cannot sow the wind and not expect to reap the whirlwind. When things suddenly go bust, and there is murder and mayhem all over the place, they are often results of evil seeds of division and hate already sown.
I have concluded that we will continue to labour unless Gambians want this country to work. Government after government would do their bit, but as long as divisive, vitriolic comments continue, there would be no nation in the true sense of the word, not even after President Adama Barrow leaves office.
The next President of the Gambia will face the same problem as President Barrow if we do not do things differently and treat the country better. However, unfortunately, right now, we see the Gambia as an opportunity, not a country to be nourished.
Home truth. Gambians are the most significant problem of the Gambia. However, we continue to harp on the negative, deliberately closing our eyes to positives.
The Gambia is collapsing. Yes, it is collapsing forward. Revolution in infrastructure. Roads, bridges, airports, and many others. Anti-corruption law is on the offing corruption will be fought in this new administration, with verifiable results, and criminality will be tackled robustly.
The economy is being diversified, and agriculture is working; we can feed self-sufficient food production without wrecking the country. However, the country is collapsing for the enemies and tumbling forward.
Those who claim to love this country and pretend to be the landlords may love just themselves and not the government. Otherwise, they would mind their language, knowing that things they say build up tension and animosity, which eventually boil over, leading to sorrow, tears, and blood (dem regular trademark).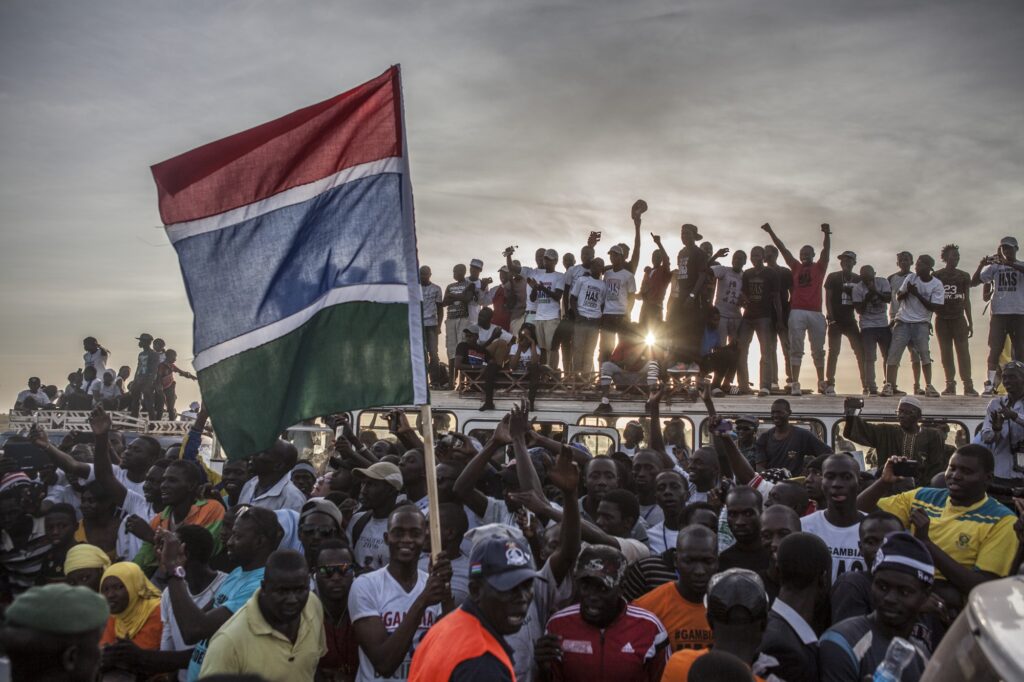 We must test and examine our ways and decide whether we want our country to work or not. There are challenges, stiff ones. However, they will be overcome if we all team up and eschew evil thoughts and words.
IN THE NAME OF GOD, THE COMPASSIONATE, THE MERCIFUL, look with compassion on the whole human family; take away the controversial teachings of arrogance, divisions, and hatreds which have badly infected our hearts; break down the walls that separate us; reunite us in bonds of love, and work through our struggle and confusion to accomplish Your purposes on earth; that, in Your good time, all nations and races may jointly serve You in justice, peace and harmony. (Amen). May they prosper that love the Gambia, our dear native land.
By Alagi Yorro Jallow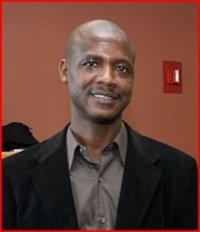 Editor's note: We have a small favour to ask. We'd like to thank you for putting your trust in our journalism this year – and invite you to support our fundraising campaign. Every contribution, however big or small, powers our journalism and sustains our future. Thank you. Donate here: https://gofund.me/cf970c54