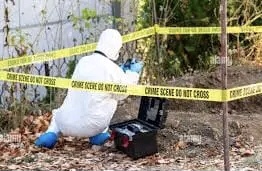 Police have arrested two suspects over the killing of a 62-year-old woman in Bakau.
Police have not yet released details of the circumstances leading to the woman's death.
However an eyewitness told Gambiana that the deceased was found with severe injuries to her neck, nose, and face.
The eyewitness said it appeared as if the woman was strangled to death.
Police spokeswoman Cadet ASP Binta Njie confirmed the arrest but did not give further details.
She said the suspects are helping the police in their investigation."
The tragic killing happened amid a surge in crime in Bakau and its surrounding communities.
On Sunday, Media Academy for Journalism and Communications (MAJAC) warned its students not to use alleyways to the school.
Reporting by Adama Makasuba