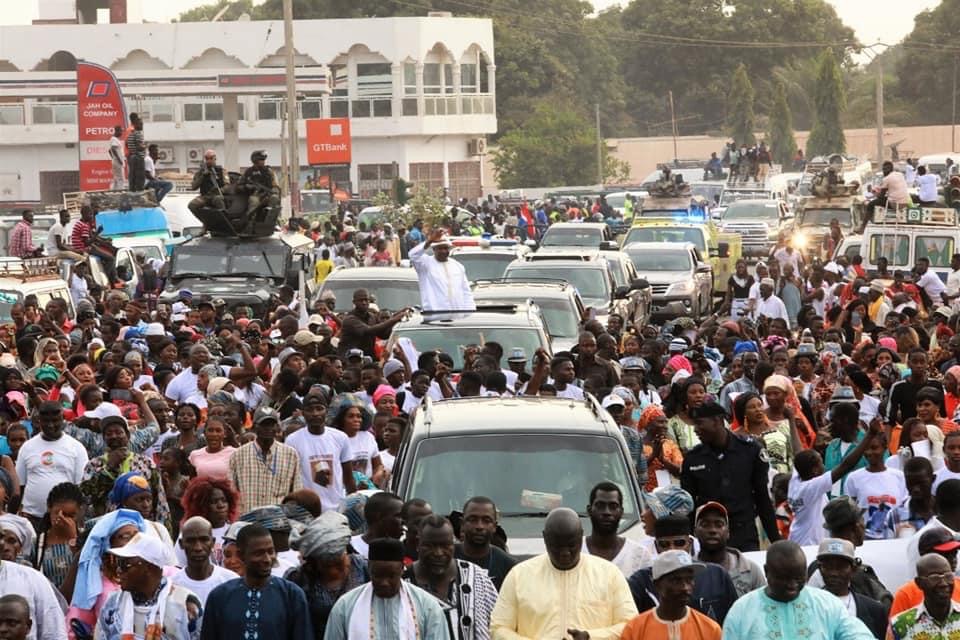 At least 11 people have tested positive for coronavirus days after the December 4 presidential election.
"Eleven new cases were registered (cumulative cases 10,045), Two (2), 3, 5 and 1 cases were registered on the 8th, 9th, 10th and 11th.
"The test positivity rate is 0.66% (11/1657), NPHL –1594 (11 positives) and MRCG – 63 (0 Positives) One (1) case is currently on oxygen therapy," the Ministry of Health said.
Coronavirus restrictions and measures were given little or no attention during the electoral process which saw politicians and their supporters flouting the rules at their campaigns as they sought votes from the Gambian electorate.
The disease has so far killed more than 100 people and infected thousand more since it emerged in the country in March 2020.
"This is the 407th national situation report since the confirmation of the first case of the coronavirus disease (COVID-19) in The Gambia, on the 16th March 2020.
No new COVID-19-related death registered, bringing the total to 342 (Crude Case-Fatality Ratio,
3.4%)," the ministry said.
"Three (3) cases were discharged after at least 10 days from the day they tested positive but evaded
institutional isolation and (1) from COVID-19 treatment centres.
"As of 9th December 2021, the following number of people have been vaccinated with: Johnson & Johnson: Only 1 dose: 197,073, Sinopharm: Dose 1: 4,468 Dose 2: 3,313, AstraZeneca: Dose 1: 40,661, Dose 2: 27,880," the ministry added.
Reporting by Adama Makasuba