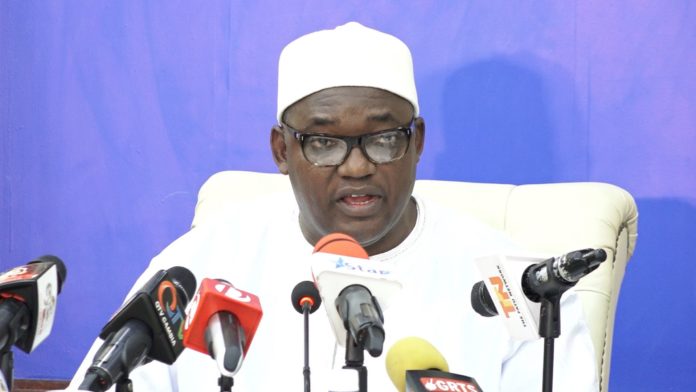 President Adama Barrow has announced a 734 million dalasi package of welfare support to Gambians amid the coronavirus crisis.
In his address to the nation on Sunday, President Barrow said the support will come in the form of basic essential food items like rice, oil, and sugar to help poor and vulnerable Gambians in lockdown.
"In this respect following a thorough review exercise over 734 million dalasis is now available to support deserving households countrywide," he said.
He added: "We will ensure that support provided to all citizens especially the vulnerable is real and valid."
The President however said the 734 million dalasi support is different from the 500 million dalasi already allocated to the Ministry of Health to fight the coronavirus pandemic in the country.
The announcement on Sunday is the first time The Gambia government has provided emergency aid to the country's poor and vulnerable since the lockdown last month.
Reporting by Adama Makasuba