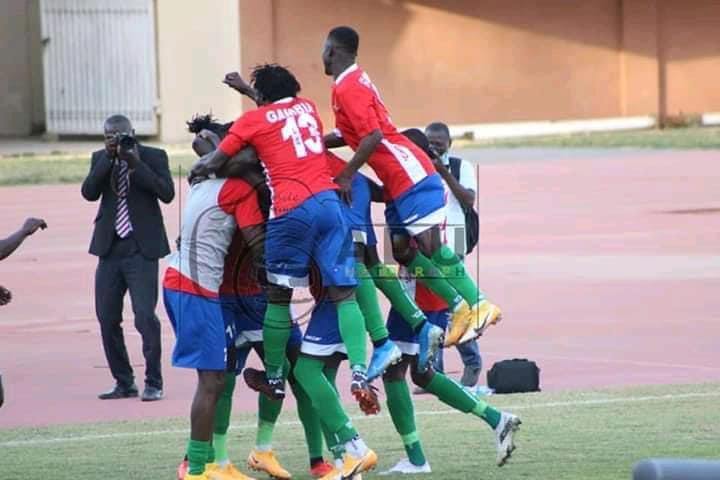 After the Scorpions defeated Gabon 2-1 in the AFCON qualifying round in Banjul on Monday, President Adama Barrow tweeted his congratulations.
The president praised the Scorpions for "securing a win against the Panthers of Gabon after a terrific performance".
"The boys have demonstrated a spirit of delivering for The Gambia and emerged on top of their group with 7 points, a much-needed escalation to cement their chances of making it to AFCON 2022," he added.
President Barrow assures the team of his government's support in their journey to the AFCON2022 in Cameroon.