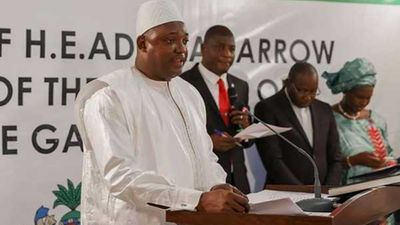 The Gambia President Adama Barrow has extended the public state of emergency to 21 which comes weeks after relaxing coronavirus restrictions.
"In exercise of the powers vested in him by section 34(6) of the 1997 Constitution of the Republic of The Gambia, His Excellency President ADAMA BARROW declares that a state of public emergency continues to exist in the whole of The Gambia," Government spokesperson Ebrima G Sankareh said in a statement.
"This further declaration shall last for a period of twenty-one days pursuant to section 34 (2), with effect from today 10th June 2020.
"Therefore, all the Emergency Regulations issued under the Emergency Powers Act shall continue to apply during the period of the state of public emergency," the statement added.
The country has recorded 28 coronavirus cases with 23 recoveries and 1 death since the emergence of the virus in March.
Reporting by Adama Makasuba