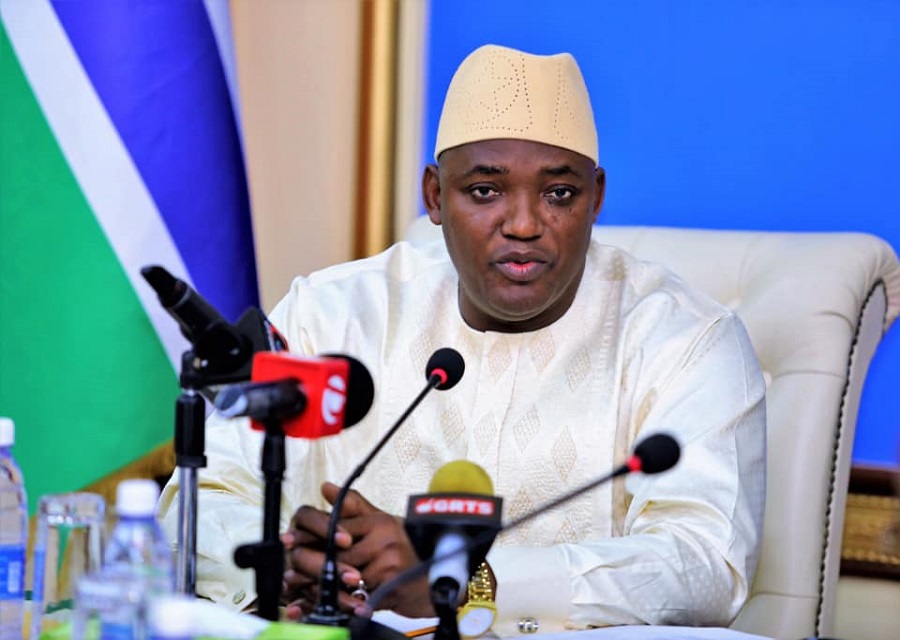 Opposition politicians have criticised President Adama Barrow over comments he made about the December 4 presidential election.
Mr Barrow said that the "NPP is not taking the December 4 presidential election lightly. We are ready for anything as far as the elections are concern and when you are about to start a war, there are two things to bear in mind – death or shame.
"You either take death or shame and we the NPP will rather take death than shame."
But Dr Ismaila Ceesay, leader of Citizens' Alliance tweeted that: "Barrow President's statement that 'NPP will prefer death to shame in '21 election' is dangerous.
"With a fragile transition, the utterance risk adding oxygen to a potentially volatile electoral period. We urge him to withdraw this & be mindful of future utterances."
Momodou MC Cham, Gambia Democratic Congress's national youth president said: "President Adama Barrow has once again stood low at the highest level," adding "his claims that the NPP will prefer death to shame demonstrates yet again his ignorance about the game of politics.
"His utterances are dangerous and signals a bad precedence already. Politics is not about posing an aggressive tone so as to be saleable -it's high time the president exercise caution in his action and wordings."
"Gambians need a president who will inspire and unify them and accept the will of the people after voting. [The] Gambia doesn't belong to anyone and therefore he must face accountability at the polls," he added.
"If Barrow risks his life and die for refusing to give up power in December, he will wake up in hell to realise none of his NPP supporters followed him.
"What President Barrow must understand is that he is a public servant and that he derives all his "powers" from the people," MC Cham said.
Reporting by Adama Makasuba