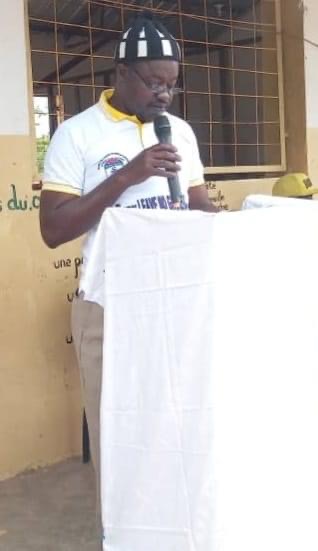 A school principal has condemned the police for "manhandling" a Kotu Senior Secondary School teacher over the weekend.
The teacher, Lamin Sillah, is reported to have been arrested and handcuffed by personnel of the Police Intervention Unit after he raised an objection to the arrest of a student.
Musa Bah, a principal and social commentator, said the police action was heavy handed.
Mr Bah said: "I find this incident very serious and disrespectful to the profession. Not only did the officers cause Mr Sillah bodily harm but they also humiliated him by driving him around in handcuffs.
"There is no profession whose officials were not taught by teachers. Thus, teachers should be respected and honoured by everyone."
He continued: "As I write, the teacher in question is complaining of bodily pain and has been advised to go to the hospital for a proper checkup.
"This is totally unacceptable. Regardless of what the PIU officer says the student did, it is unlawful to arrest a student in school without seeking the permission of the principal or those in authority.
"I call on the Ministry of Basic and Secondary Education (MoBSE), the Gambia Teachers' Union (GTU) , Conference of Principals of both Junior and Senior Secondary Schools to do the right thing and investigate this incident and ensure that justice is served."
"If you don't respect teachers it simply means that you do not value your children who are the future of the country. Our teachers deserve better!" he added.
Reporting by Adama Makasuba