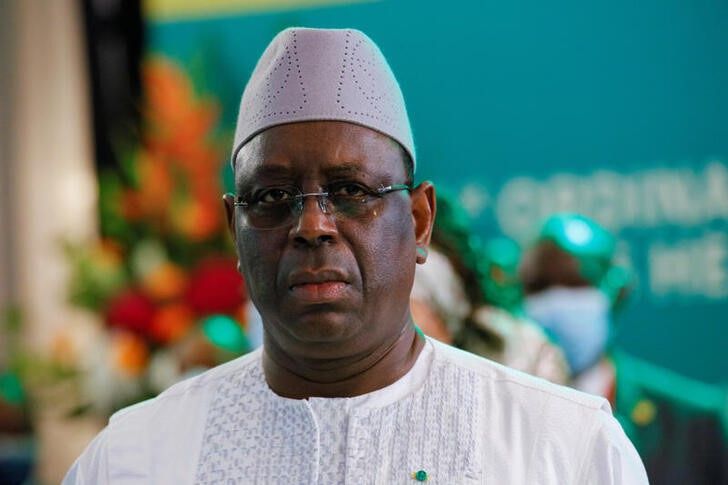 President Macky Sall has declared three days of national mourning following a devastating bus crash on Sunday that killed at least 54 people and injured dozens.
Mr Sall said on Twitter that he was "deeply saddened by the tragic road accident".
"I extend my heartfelt condolences to the families of the victims and wish a speedy recovery to the injured."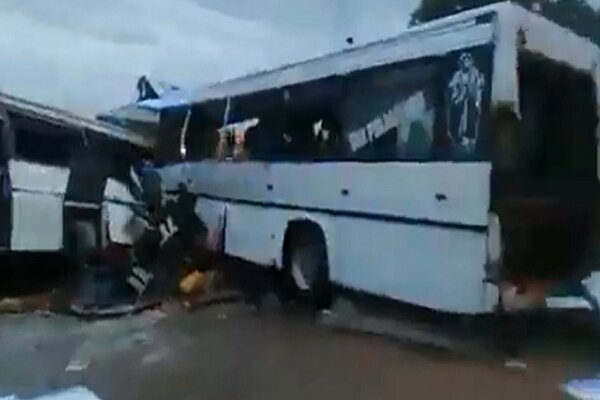 He has promised to take measures to improve road safety.
Traffic accidents are common in Senegal, but this was one of the deadliest in recent years.
The crash was on one of the main east-west arteries near the town of Kaffrine, about 220 kilometres (137 miles) southeast of the capital Dakar.
Sall said on Twitter that he was "profoundly saddened" by the accident and announced three days of mourning starting on Monday.
The accident occurred after the tyre of one passenger bus burst, sending it into the path of another bus coming in the opposite direction, a statement from the area's local prosecutor said.
Footage from the scene shared online showed two white buses, their mangled fronts entwined. Debris was strewn across the narrow road.