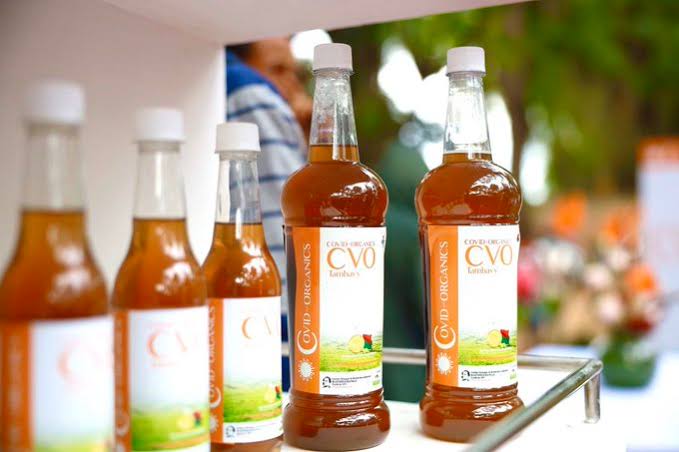 Senegal has approved Madagascar's Covid Organics (CVO), an herbal potion, for clinical trials, reports local media.
Madagascar's President Andry Rajoelina has claimed that the Covid Organics could cure patients of COVID-19 coronavirus.
"I salute Madagascar's efforts in the search for therapeutic solutions which Senegal is following with interest," Senegal's President Macky Sall said following Rajoelina's announcement.
The drug has been developed by the Malagasy Institute of Applied Research.
On Thursday, the World Health Organization (WHO) called for clinical trials of Madagascar's Covid Organics.
Senegal is to start a trial of the herbal cure in patients with Covid-19 coronavirus.
"We are moving to use the Artemisia [the main component of the CVO]. On our side. We are evaluating it scientifically. We have given green light" Daouda Ndiaye, head of the Senegalese scientific committee told a local FM network on Thursday.
"We will work on a protocol to see how to give it to Senegalese patients," he said
Top Senegalese scientist, however, cautioned people against self-medication or using the potion on their own without medical supervision.
He said the coronavirus herbal remedy can be used both for prevention and to cure patients.
Dr. Aloyse Waly Diouf, an official at the Senegalese Health Ministry said his country will begin clinical trials on Artemisia.
"The work will start today," he said.
Senegal has 1,492 confirmed COVID-19 cases so far, with 13 deaths, and 562 recoveries.