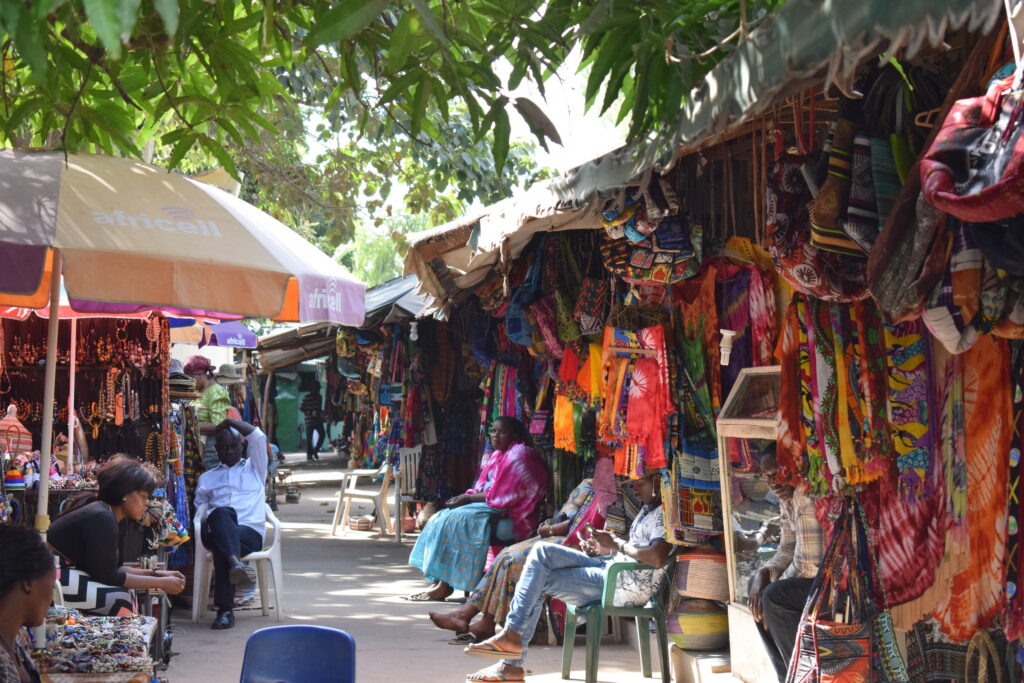 Senegambia Craft Market vendors are complaining of poor sales as this year's tourist season has been hit by the new Omicron variant.
The Gambia's tourist season which started in October heavily relied on European tourists from the U.K. and the Netherlands where Omicron cases have skyrocketed.
This has affected this year's tourist season and vendors at the Senegambia Craft Market who make a living selling crafts to tourists.
Ousman Cham, a vendor at the market, told Gambiana: "this year's tourist season is very slow and tourists are not coming like previously because of Covid-19. The business is bad this year."
He said their business have been impacted by the Covid-19 pandemic and they haven't seen much improvement since March 2020.
Mr Cham said the government helped them last year with a cash grant of D6,000 to each of the vendors but that didn't cover all their expenses.
He stated that sometimes they opened their shops without making sales due to the poor tourist season and urged the tourism minister to visit the craft market to see for himself the impact of the pandemic on their businesses.
Haddy Touray, also a vendor, said: "the season is very poor and I have sat here for two years without selling due to Covid-19 pandemic."
Bamba Njie president of the Senegambia Craft Market said the tourist season is very poor due to the low turnout of tourists in the Gambia.
He said the Covid-19 pandemic has affected their businesses a lot, adding that this year's tourist season is not like past years, "because tourists are not coming and our businesses are lagging behind and we rely on our businesses to feed our families."
Mr Njie said they are not the only people selling craft products to tourists, adding that some of the hotel owners are also selling craft products and that is affecting their businesses.
He urged the tourism minister and his officials to visit the craft market to get first hand information about the challenges they are facing.
Reporting by Adama Makasuba
Editor's note: We have a small favour to ask. We'd like to thank you for putting your trust in our journalism this year – and invite you to support our fundraising campaign. Every contribution, however big or small, powers our journalism and sustains our future. Thank you. Donate here: https://gofund.me/cf970c54