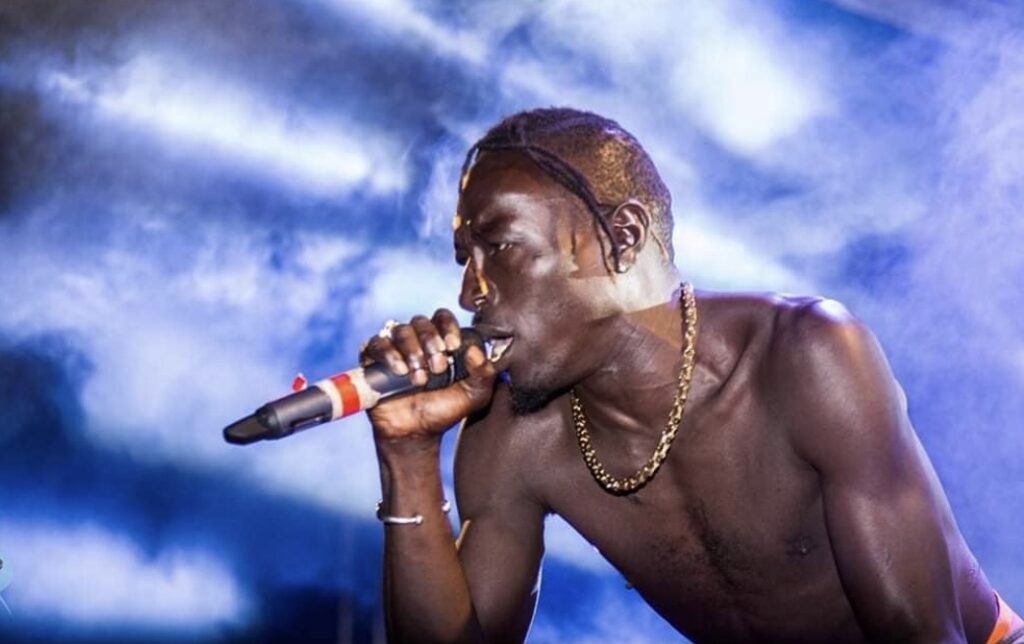 Singer One-Pac has stunned the nation with his controversial antics by deliberately vomiting during a live TV interview.
He was being interviewed on Eye Africa Ifangbongding TV show hosted by Modou Lamin Sultan Jammeh.
The controversial singer's action has been seen by Gambians online as disgusting and disrespectful to the viewers, as they urged him to change his behaviours in order to maintain respect for his singing career.
This comes as the host Modou Lamin Sultan Jammeh asked him his relationship with other Gambian singers.
And One-Pac replied he doesn't want to hear the singers' names, adding he is not representing them, but that he is representing The Gambia.
"I feel to vomit if you say their names and you know there is carpet here and force myself to vomit right now if you say their names, I swear by God," he said.
"I don't want to hear their names. I am not here for them; I am here for Gambia. Okay, if you mention their names, I will vomit. You will know today that I am more stubborn than you. Just mention their names, I will put my finger in my gullet and vomit," he added.
Reporting by Adama Makasuba