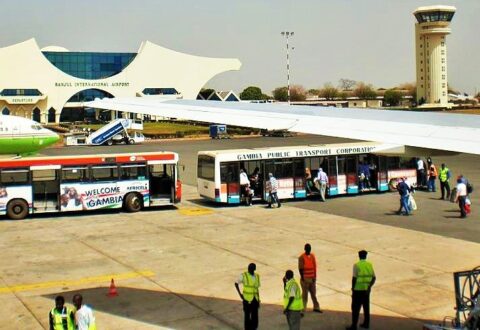 An SN Brussels passenger has taken the country's coronavirus case to 45 after testing positive for the virus.
The Ministry of Health said in a statement "a new confirmed case registered, bringing the total number of COVID-19 cases ever confirmed in the country to 45.
"The newly confirmed case is a Dutch national who has been in quarantine on account of his recent arrival from the UK by an SN Brussels flight (Flight #: SNB 215).
"Out of the 82 (42 from NPHL and 40 from MRCG) laboratory test results received, 18 are repeat test results and 64 are results of samples taken from new people."
"Of these 79 are negative; 2 positive (1 new and the other is the test result of an existing case); and 1 indeterminate or probable (which is the result of a sample taken from a deceased person)," the Ministry added.
The SN Brussels flight with 140 passengers arrived in Banjul on Monday June 22 and several passengers were reported to have escaped quarantine. The Health ministry said one of the escapees, surrendered himself to the authorities.
Reporting by Adama Makasuba