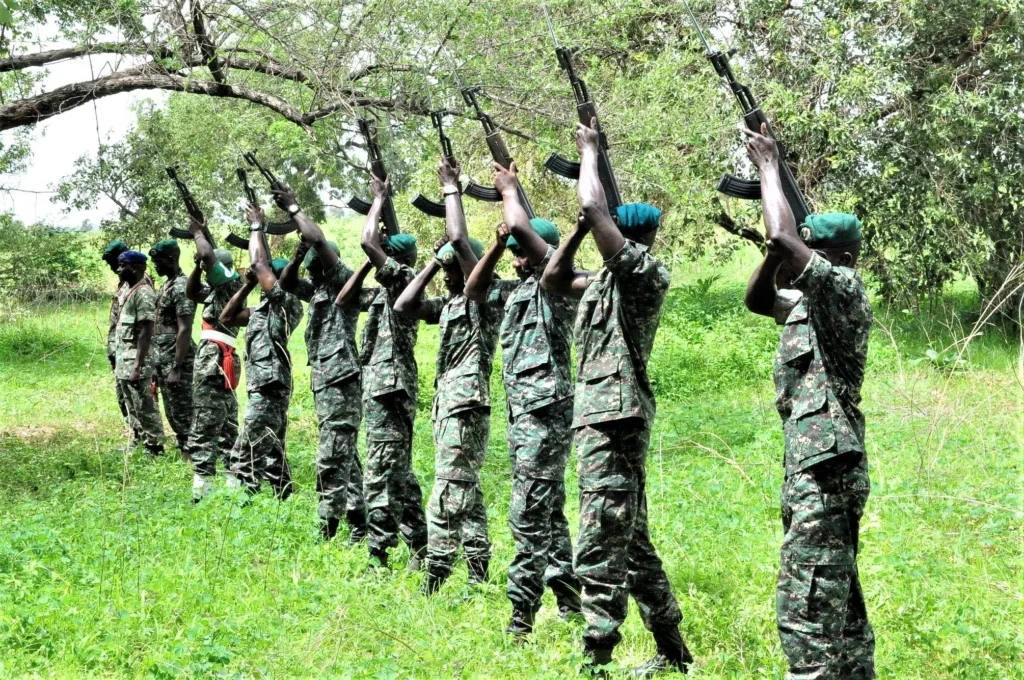 The Gambia government has said Corporal Baboucarr Njie has been arrested for alleged involvement in the foiled coup plot to overthrow Barrow government on Tuesday.
According to the government statement, Corporal Baboucarr Njie of the State Guards Battalion is apprehended and is currently detained at a secure military location.
However, the statement added that search for Badjie and Warrant Officer Class 2 Lamin Jadama continues.
Meanwhile the government earlier arrested four soldiers including the alleged coup leader Lance Corporal Sanna Fadera.
The other detained soldiers are Couple Mbarra Touray, Couple Ebrahima Sanno from the Military Police who is currently on study leave and Sergeant Gibril Darboe.
Reporting by Adama Makasuba