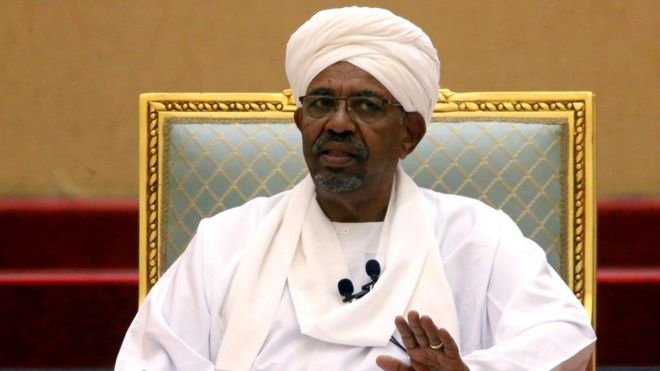 Sudan's former dictator, Omar al-Bahir, has been moved from his secret detention to a notorious prison in Khartoum.
He is reported to be held in solitary confinement at the Kobar maximum security prison, days after he was deposed in a military coup.
Al-Bashir's whereabouts after his removal were unknown until now. The coup leader at the time, General Awad Ibn Auf, said al-Bashir was being detained in a "safe place".
Kobar maximum security prison is being run by Sudan's feared National Intelligence and Security Service and its security wing house political detainees.
Former inmates described the harsh conditions in the prison and said it is overcrowded with tiny cells.
The former Sudan strongman was toppled after a popular nationwide protest called for him to relinquish power following a dire economic crisis in the country. He was arrested and detained after protesters occupied the army headquarters and refused to leave until their demands were met.
The military junta are making sweeping changes to appease the protesters who have vowed to stay on the streets until there is an immediate move to civilian rule. One of these demands include the prosecution of al-Bashir for human rights violations during his 30-year rule.
Al-Bashir is also wanted by the International Criminal Court in the Hague for alleged war crimes and crimes against humanity in Darfur.
However Uganda has said it will consider giving asylum to al-Bashir. The country's Minister for Foreign Affairs Henry Oryem Okello told Reuters news agency that asylum would be offered to the deposed leader if he applied.