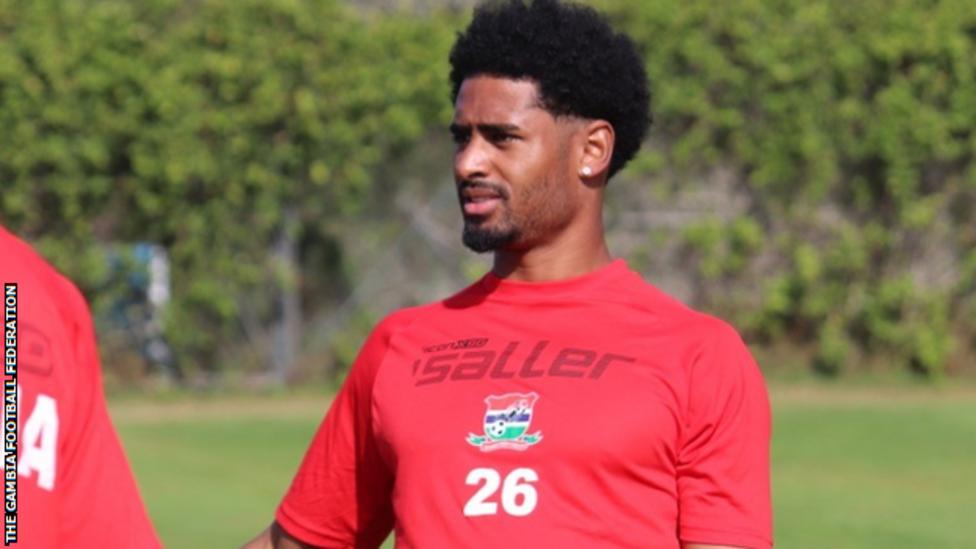 Real Valladolid defender Saidy Janko says The Gambia's qualification for the Africa Cup of Nations had a significant impact on his decision to represent the Scorpions.
The marauding full-back made his international debut in September in a friendly against Sierra Leone, after joining up with his new team-mates for the first time that month.
"I'm not going to lie, [Afcon] made it a lot easier – but the coach has been talking to me over the last two years," the former Manchester United youngster told BBC Sport Africa.
"I was already leaning towards coming even before the last call-up, but now it was without a doubt: 'I have to do this.'
"I had to do it for my dad, as well for my dad's family, myself and the team. If I can help to achieve something at the tournament, it would be great."
Scorpions coach Tom Saintfiet has been busy scouting players of Gambian descent to add to his squad before the country's first-ever appearance at the Nations Cup.
The west Africans have been drawn in Group F alongside 2004 champions Tunisia, Mali and Mauritania for the tournament, which begins in Cameroon on 9 January.
"I'm 26, so it's an amazing opportunity," Janko said. "After all these years, to qualify, for such a small country, is outstanding."
Janko, born in Switzerland to a Gambian father and an Italian mother, has only been to The Gambia once before – in 2000.
"My father has his family over there and he always said: 'It's your decision if you play for Switzerland or The Gambia.'
"Now is the right moment to choose Gambia. I'm very close with my father and I talked to him about my decision, and he supports me."
He represented Switzerland at junior level but was unable to achieve his aim of becoming a full international.
"I grew up in Switzerland so it was goal of mine to play for the senior team," he explained.
"After several years and competing with the best, I was never called up. It was a disappointment for me and my family but it was their decision.
"Maybe it was the best for me so I can represent The Gambia."
(BBC)