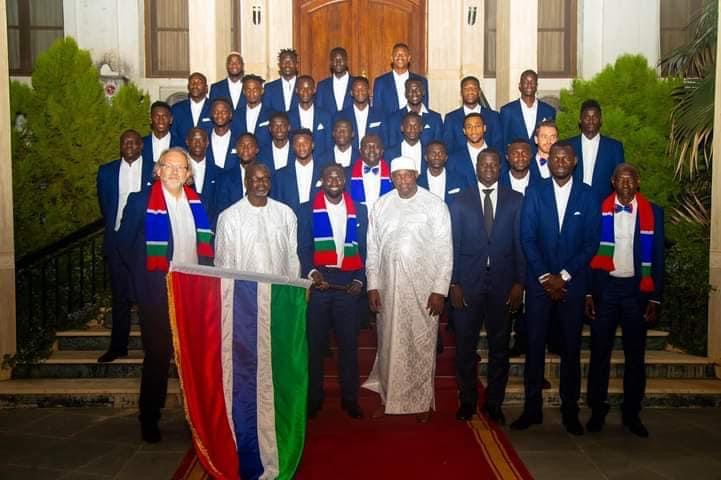 The Gambia's national football team, the Scorpions, today departed Banjul for Cameroon to participate in the African Cup of Nations.
The team left on a chartered flight to Douala.
The Scorpions will make history on Tuesday when they play their first match against Mauritania in the continental tournament.
Gambia are in Group F alongside Tunisia , Mali, and Mauritania.
The Scorpions are rated 150th in the world, the lowest-ranked side at the tournament.
Captain Omar Colley is optimistic the Scorpions, the lowest-ranked side at the tournament, can provide a real sting in Cameroon.
"Each time, there is a surprise team – this time we hope it is The Gambia," Colley told BBC Sport Africa
Before their departure the team was given a sendoff dinner at State House hosted by President Adama Barrow.
The tournament starts on Sunday, January 9.
Editor's note: We have a small favour to ask. We'd like to thank you for putting your trust in our journalism this year – and invite you to support our fundraising campaign. Every contribution, however big or small, powers our journalism and sustains our future. Thank you. Donate here: https://gofund.me/cf970c54