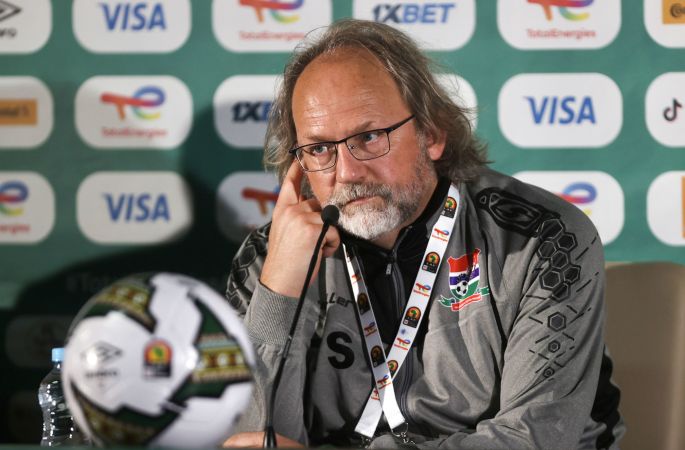 Gambia coach Tom Saintfiet was booed after the team lost to Mali in their AFCON qualifying match in Bamako on Friday.
The defeat to Mali means the Scorpions, which are now bottom of Group G, have an uphill task ahead as they seek to qualify for the elite African football tournament in Ivory Coast next year.
Scorpions fans took to social media after the 2-0 defeat to vent their anger.
One fan supporter said: "The coach should not only be sacked but also investigated for possible match fixing. What's happening is unbelievable. How can you bench your best players for defenders that stopped playing competitive football since 19 Century."
"This Gambian coach needs to change the way he's playing football. It is not good at all. This is ridiculous. Bad coaching," another fan said.
"Tom is killing our football together with GFF because they are not saying anything about Tom.
"I would rather watch Tom and Jerry than watch Tom Saintfiet's bad tactics. Tom is not the right coach for the Gambia," yet another fan said.
Reporting by Adama Makasuba