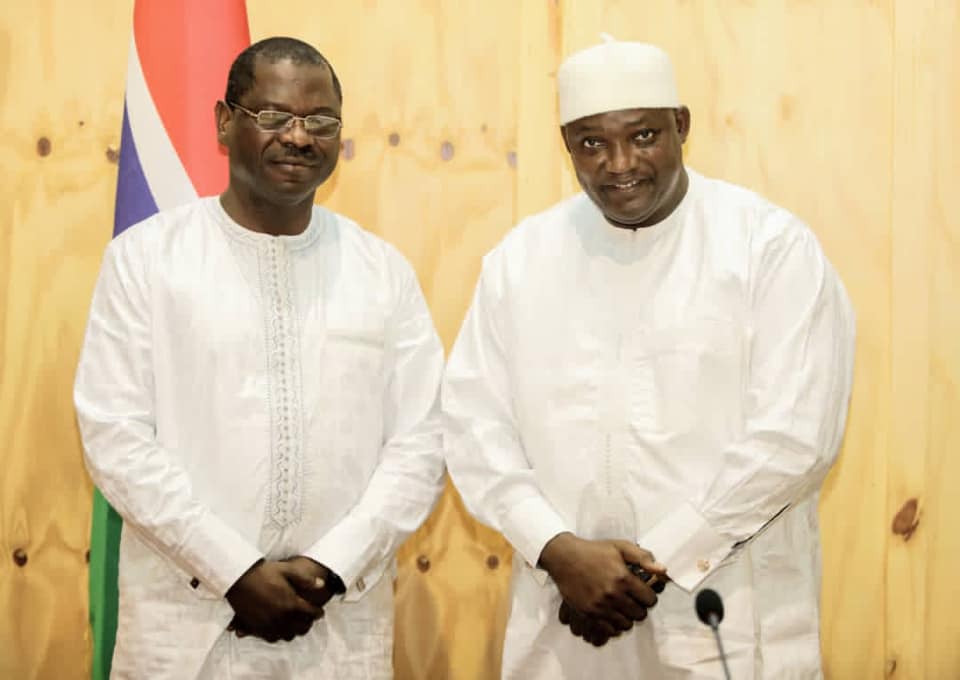 The Minister of Trade has vowed to stabilise food prices after public outcry over the rising cost of basic commodities.
Seedy Keita said the government would try to curb the rising cost of essential commodities.
"The ministry and the Government will continue to do everything legally possible within our powers and means to ensure that essential commodities are accessible and affordable," Trade minister Seedy Keita said at a press conference on Tuesday.
"Our findings and observations revealed that as we continue to live in the Covid-19 pandemic, the virus disrupted global supply chains resulting in high freight cost.
"The freight cost to Banjul has increased by over 100% since November 2020 from $2,750 per 20ft container to $5,750."
Mr Keita said the pandemic has scaled down the global production level and caused high prices of essential commodities in the international market, adding that "the price of oil which is a determinant factor in commodity prices
has been rising since April 2020.
"The price of a barrel Brent Crude was $42.3 as at November 2020, and it was $63.8 as of 13th April.
"It is worth noting that despite the external factor, on the domestic price of commodities, which to a large extent are beyond the control of the Government."
Mr Keita continued: "There is no legal consequence for such because nobody is breaking the law by selling his item at a certain price.
"But the whole idea of market force is of an equilibrium price and where supply made demand the optimum price level.
"We should make sure there is no asymmetry information from both the sellers and buyers. And the best way that this can be a self-corrective mechanism for the consumer to reject the price and proceed to another shop."
Reporting by Adama Makasuba