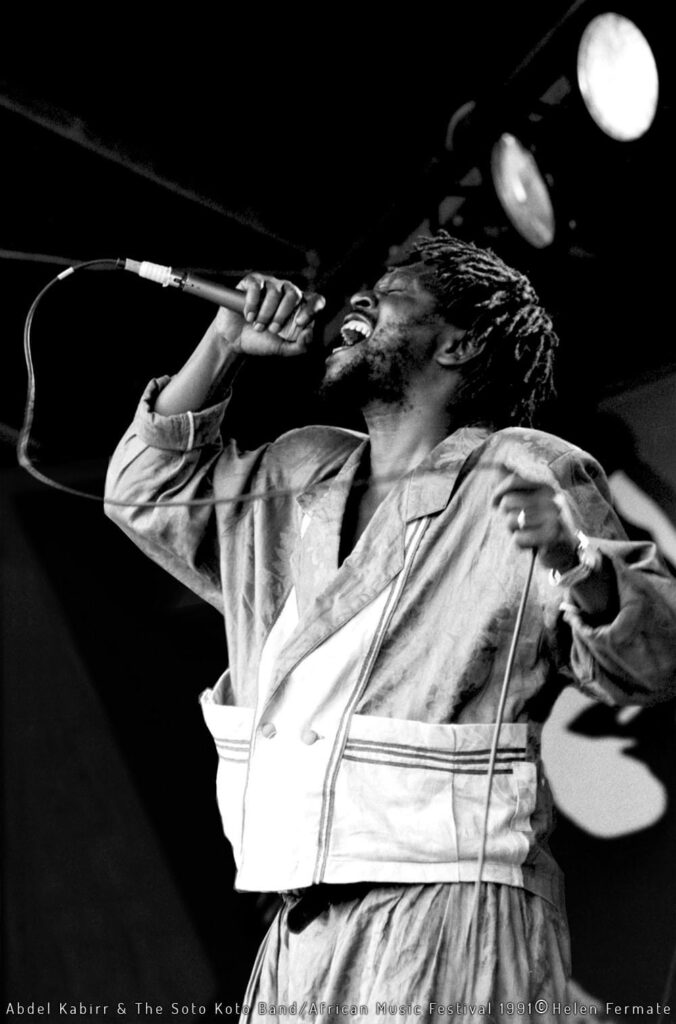 Abdel Kabirr alias Laye Ngum was one of Gambia's enduring performers who has survived the seventies, a low period in the eighties, made a comeback in the nineties, and continued to be a solid and consistent performer.

His gutsy, gravelly, vocal style and unique stage presence make him one of the most dynamic singers in the African and global music industry.
A gravelly voice is a result of emotions suppressed as forms of muscular tension in the mouth and jaws. Thus Abdel Kabirr's singing sounds just like these emotions, with a lot of boldness added.

Early Life
Laye Ngum was born in what was then Bathurst, the Capital of the Gambia and later renamed Banjul.
The son of a civil servant and a musicologist, a clarinet player of the Gambia Police Force by the name of Churchill Ngum.
By 1979 Laye Ngum worked as an apprentice at the "C.F.A.O" (Compange Francaise Afrique Occidental) by day, and by night, in dark suit and bow tie, cruising the night life of Bathurst singing with friends in rough late night pubs.
The biggest moment came in 1973 when he supported The Fabulous Eagles Band at the Odeon Cinema in Banjul and brought the house down singing These Arms of mine covering Otis Redding as Africa's answer to the United States Soul music sweeping Africa and Europe.

The Lord's Band
Abdel quit his day job and built up a large following in the Gambia and Senegal. He joined the Bags of Fame a band with young street musicians, and progressed to the Supreme Eagles band.
A group composed of the finest young musicians of the Gambia. They became so famous that they renamed the band 'The Lord's band' before starting the Alligators band at the Bambo night club in Serekunda.
They became so self aware and self confident that they swelled the band's name to Super Alligators before becoming the Gelewarr band; a band that is highly respected in the music industry and in the circles of musicians all over the West African coast.

The Gelewarr band was a phenomenal band and as the fame reached stardom, some Germans came to the Gambia to relocate the band to Berlin and many left but a handful remained.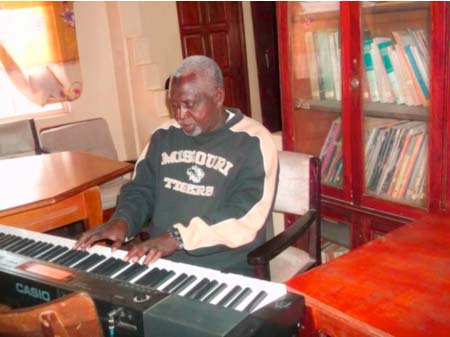 This was called Gelewarr number 1 which included Laye Ngum, Lead Vocals, Kwasie Mboge, Vocals, Bye Janha on Guitar, Bangura on Keyboards, Churchil Drammeh on Bass, Ousman Jallow (Cox) on Drums, Bai Ma-jobe alias Lenx on Conga.

The former Bassist and German based Gambia Band Leader Churchill Drammeh and Keyboardist Bangura unexpectedly drop out and unknowingly to the Band left the band to relocate to Germany but the rest of the boys stayed.
They invited Musa Ngum to be the front line singer and Abdel Kabir started playing keyboards to maintain the sound of the band as already known to people.
This was how and why Musa Ngum was brought up by the band to be a prominent singer and they suddenly started a junior band for safety and called it Gelewarr number 2.
The members of Gelewarr number 2 were Laye Ngum, Bye Janha, Bai Jow Ngum, Kwasie Mboge, Oussou Lion Njie, Allas Cissoko, Samson Gassama (later with Ifangbondi), Laye Sallah, Babou Ndour on Bass, Koto Ngum, Cox Jallow and Gran Lenx.
This was a formidable collection of musicians and this band too was handicapped by the departure of master guitarist Bye Janha who left for London.
This is way before the arrival of Musa Njie and Bassist Njok Malik from Serekunda and the bands music started to magnetize many young Artists like Shiekh Samba to pursue a music career with the Gelewarr Band before moving on with other groups before turning international.

The band almost lost its cause and Musa Ngum was discovered and came to the band in the right time with the right sound. This allowed them to incorporate Musa Njie as guitarist, Late Njok Malick on Bass, Adama Sallah on Drums and keyboards.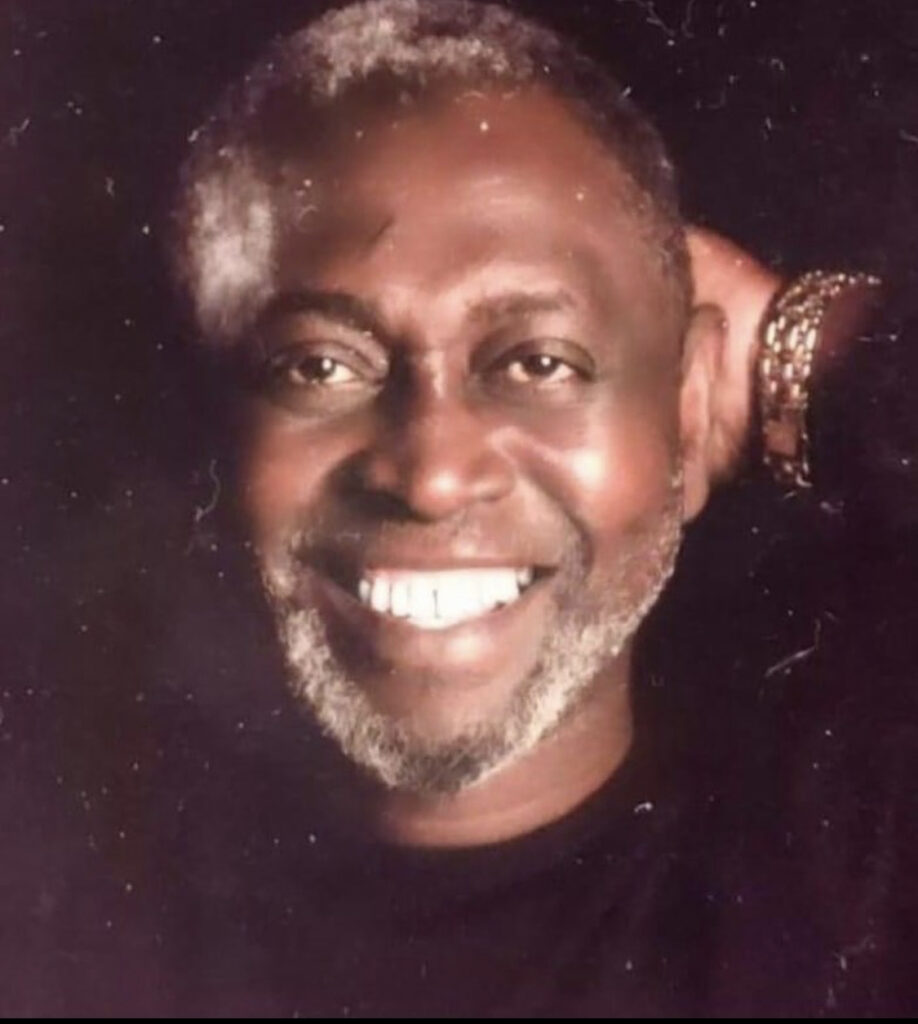 The splitting of Gelewarr number 2 after Bye Janka left for the UK brought some magic to the band with the presence of young Musa Afia Ngum as a jewel in the crown. This made the band unique and rocking and had a cult status in Senegal making the Gelewarr a force to be reckoned with.

How the music scene was in Banjul in the 80's.
Every street had a music band

To name a few but starting with Hill Street, Laba Sosseh and the Foyer Band, African Jazz, The Eagles, Super Eagles, Fabulous Eagles, Alligators, Vicky Blain, Whales Band, Arthur and the Oliver Brother of Kent Street, Ambiance Band, Black Star Band, Bags of Fame, Magadan, Supreme Eagles, Kanku Jare Band, Musa Ngum Sangamar Band, Boogie Boys, Gustavo Johnson and Ritz Band, Los Changaceros, Terubi Band, Oliver Mboge and the Chukettes,

Twenty Night life bands and clubs, Motor Cyclist Nachif and Apollos, Musa Diab, Eba Gaye Acoustics, Saffie Carew, Dave Mobile Disco, Jah Bastian UK Mobile Disco, Caribbean Bar, Alhaji Mbatach Bar and restaurant, Uncle Joes and many others.
The musicians were working every night making money and buying cars, homes and vans, sending their kids and families to good doctors and medical care and people lived longer. As Super Eagles puts it in a song in the album Viva Super "Heef Amul Fi, Marr Amul Fi Gambia Sunu Reew."
Restaurants, clubs and venues

Clubs, Sahara Night Club, Take , Talk of the Town, Adonis , Kaba Restaurant and Club, City Pride, Mask Club, Black Star, Jungle Fever, Tennis Lawn, Youth Center, St Mary's School Hall, Crab Island Hall, GHS Hall, Parochial Hall, Odeon Cinema, KG Festivals, Box Bar Front side/ Tati Park, Lido, UAC, Cafe Texaco, Q- Club, Apolo Hotel, many , many.

Night restaurants, taxis and clubs, was thriving, there were lots of music stores selling musical instruments, records ( LPs and Singles) and there were lots of public shows.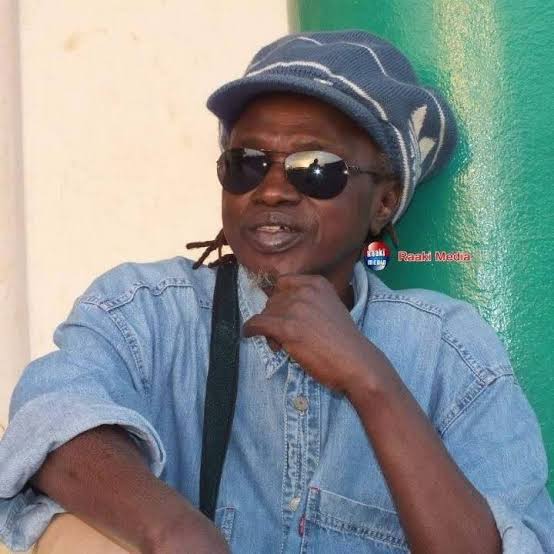 Bands were brave and confident. They played free concerts in the streets of Banjul especially at Tati -Park (Thomas Street & Mosque Road). Theses bands used play during football matches, cricket, basketball matches and music was all over. They did it like how it was done in England.

UK music media in Gambia
There was information and there were music books and glossy music magazines like The Beatles, the Rolling stones Magazine, the Melody Maker, FAB 208, DownBeat, Monkees, Salute Les Copins, you name it and it was there.
Gambian musicians were the first African bands to tour in Europe and the others followed later. Most of these musicians had diplomatic passports and were well received by their embassies and shuttled by bus to expensive hotels and recording studios.
Some of the ministers who managed these bands were well known musicians and producers and funded by the states.

Gambian bands had to do all by themselves. There were no support systems and subsidies and the few albums they recorded they gathered most of this money by organizing youth club dances and saved every penny in order to travel to Europe to record and to purchase new equipment which they used in training new younger musicians.

This is how the Magadan band was formed, the Wild Cats, Bags of Fame, the Mask band and many other bands that made the Gambia the glorious music capital of Africa.
Bands like Ryco Jazz, Bantou Jazz, Bembeya Jazz and the King of Highlife E.T. Mensah of Ghana have came and watch us, spied our formula and took it with them and collaborated with their governments to produced what is big money bringer for their countries and have sustained their tourism through music.

Abdel Kabirr and Gelewarr band
Abdel Kabir and the Gelewar Band had been further developing the Afro-manding sound during a short period in the late 1970s and early 1980s.
With strong percussion, a psychedelic tinge, prominent keyboards and saxophones, Gelewar's music is an "Aha-Erlebnis", but surprisingly enough, not a single album had ever been reissued on CD, whereas their LPs are sometimes offered at horrendous prices.
Not much is written on the group apparently lead by Bye Janha, Musa Ngum and Laye Ngum since the 1970s.

Youssou N'Dour considered Gelewar as a main inspirational influence, partly because of the use of lyrics in a noble wollof as opposed to "street" Wolof, and partly because Gelewar had resolutely moved forward from latin and high-life.
The best of Guelewar, the Gambian psych band who released records from 1979-1982. Touki Ba Banjul: Acid Trip From Banjul To Dakar is packed with deep psychedelic jams spread out over 2 discs.
Their unique sound was the product of their earlier band, the Super Alligators who is known for mixing western soul and funk with traditional and regional rhythms like bougarabu and sawruba in the early 70s. Hear album cuts "Sama Yaye Demma N'Dar" and "Kelefa sanneh

Abdel is a magnificent keyboardist
Abdel love to play the Hammond organ. Hammond organs were at first mostly used by Blues and Jazz players — Hammond gods like Jimmy Smith, Jimmy McGriff, Brother Jack Mcduff, and Popular artists (e.g. Lenny Dee).

Abdel Kabir employed the "hard soul" style on the Hammond, and he often used tube distortion and overdrive through regular speakers, as opposed to the Leslie sound.
He is also known for playing heavy and fast keyboard riffs, in the same way that Bye Janha would on his guitar.
The best example of this is the song Jarama on the Takanderr album where he used thrash metal-like riffs, and he used a Maestro modulator in the solo.
He was also the first to play a Hammond in classical Senegambia Mbalax music made popular by Youssou Ndour. Abdel's style is a mixture of baroque, rock, blues and funk. A good example of this blend is the "Motherlands Dearest" album.

This album was recorded in Finland on Taumeni records (a combination of Taurus and Gemini horoscope signs). The manager who propelled this album to a global attention was his Finnish manager Juhani Tukia. It quickly took off and received airplay on both sides of the Atlantic.

The title track on the album Motherland Dearest, became a major highlight of the Glastonbury Festival, Ashton Court Festival and a UK concert of Africa Oye in London England.
After this endeavor, Abdel was physically exhausted, emotionally drained, and in trouble legally and financially. He went into seclusion, traveling to the Ivory Coast making an attempt to find himself again.

From that point on, Abdel has gone from strength to strength, aided undoubtedly by the love and support of his wife, Sukai Njie who he married in 1972 in Banjul.
His other albums from Gumbay Dance recorded and released in America and Takander recorded in England and Wales has been tremendously successful.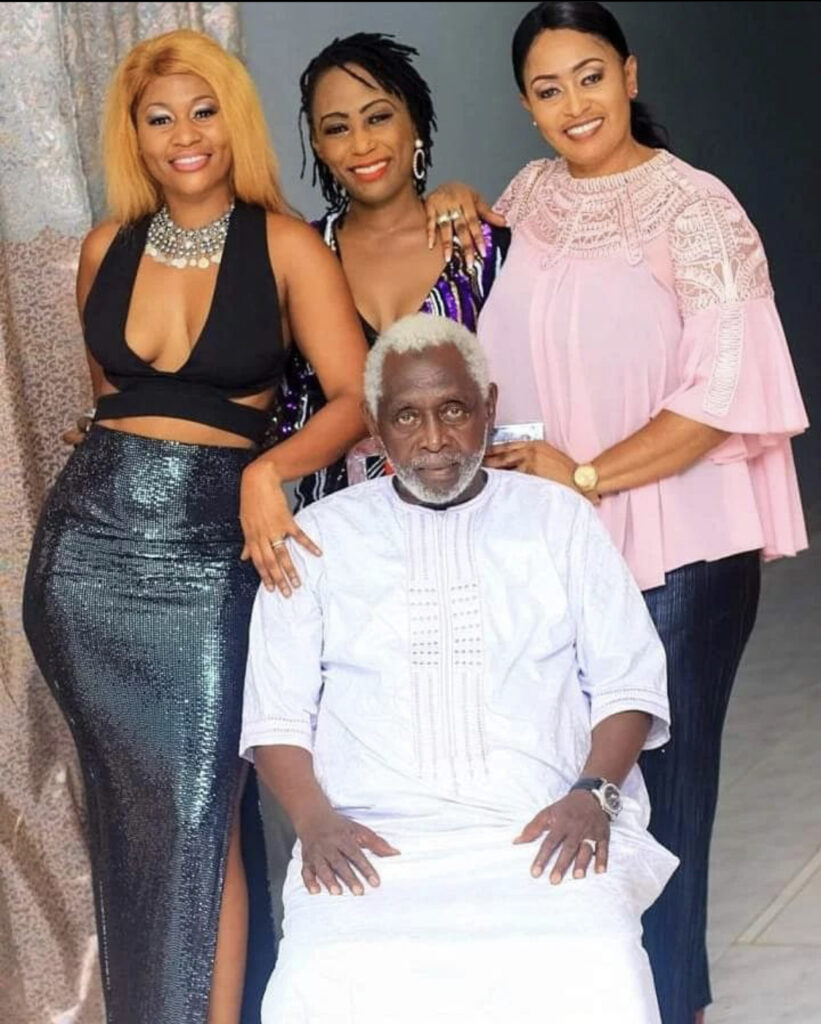 The album titles, of course, are an ironic reminder of the personal price already paid by Abdel on the road as a musician.

Abdel goes to Hollywood

The rich musical vibration of Gambia (The West Africa nation immortalized in Alex Hailey's roots) is presented in this exciting new collection of Gumbay (Goom-bay) music.
Gumbay means "to swing". The roots of the blues and jazz can be traced to the original Gumbay sound which emanated from The Gambia.
Gumbay dance USA hit album
Danceable and festive, the sound of Gumbay dance add a distinctive world flavour to any music collection.
This new sound and direction in African music is a complex mixture of Mandingo, Wolof, Fula and Creole musical cultures of the Gambia.
Tribal drum rhythms and exotic instrumentation create an irresistible world of emotion, exuberance and exaltation which generate the urge to dance, dance, dance! Gumbay Dance also displays the dynamite vocal prowess of Abdel Kabirr who is a commanding presence on the tracks which include singing.
And five instrumentals round out this exciting release, an authentic taste of music from another continent, proudly dipping into the roots of African music in a contemporary setting.

Abdel and the Soto Koto Band

Abdel Kabirr and the Soto Koto band is a group of pre-eminent musician from Africa, Europe and the Americas unifying a diverse range of ancient and modern influences.
The Kora, a traditional 12 stringed instrument and the balafong, which evolved into the xylophone, are among the exotic elements integrated into the full contemporary sound.
Special guests include Bill Summers (the drummer and percussionist of Michael Jackson Harbie Hancock, Sting, Salif Keita) played percussion on all tracks of the album, also featuring Gary Meek, Jeff Elliot on Trumpet, Alain Eskanasi on Keyboards, Karin Patterson backing vocals, Ousman Beyai, Edmond Allmond and Higher Octave recording artists William Aura on bass.

Produced by Oko Drammeh, the anchor of this column, the driving force behind the band is also the creator of the African Music festival in Delft, Holland, one of Europe's largest African event.
In this capacity, he has been a major influence in rising awareness of the way introduced in his debut higher Octave production, Gumbay Dance featuring the vocalist, Abdel Kabir.

Rest in Peace Brother Abdel Kabir

We will never forget you, your music and your philosophy.
Sleep On.

By Oko Drammeh