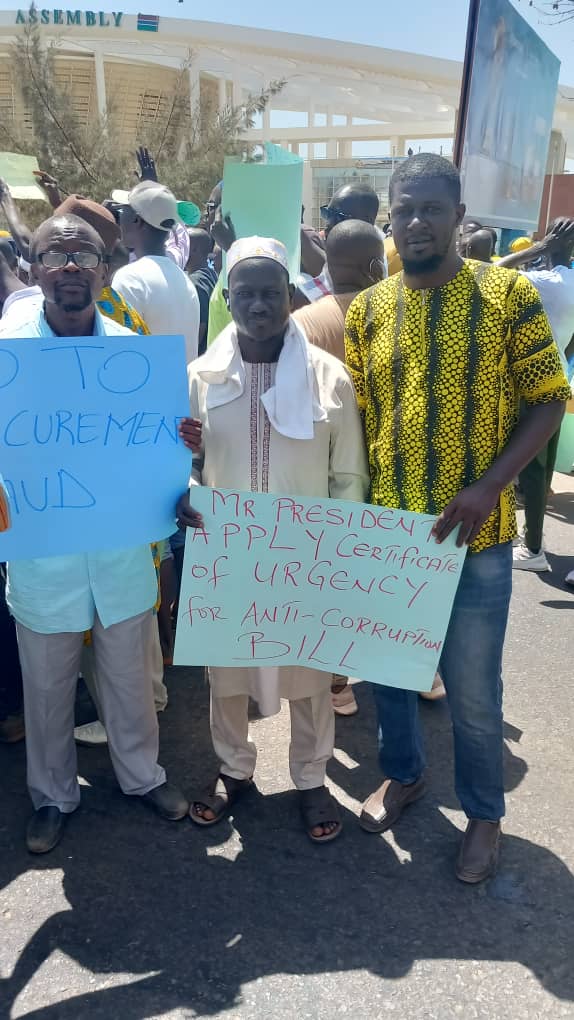 United Democratic Party's youth wing has asked the Barrow government to set up robust anti-corruption institutional framework.
The opposition party staged a peaceful protest on Friday in Banjul against alleged corruption in the Barrow government.
They handed a petition to the ministry of justice setting out demands for the government to take swift action against corruption "that will inspire public officials tocarry out their work conscientiously for the public good."
They included the setting up of an anti-corruption institutional framework "anchored on laws with a three-pronged (prevention,
investigation and prosecution) strategy".
"It is within this context that the UDP Youth Wing is writing this petition conscious of the
principle that the President Barrow led Government eloquently expressed in the Janneh Commission Report White Paper."
Reporting by Adama Makasuba