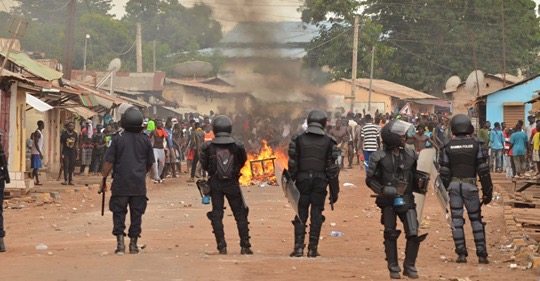 The arrest of Ali Baba Ace Cham and co was a huge tactical fault amidst a negative publicity around the currently very inept Gambian internal security governance apparatus.
Today's minor cabinet reshuffle is a proof that this government is torn between the need to make security reforms work and its uncontrolled envy to stay far longer in power.
By taking the Ministry of Defence out of State House, the president now appears not to be anymore the cause of whatever coming tribulations in the army. Yet he gives the impression that it's a first visible step from his security reform.
Bring back the IGP who oversaw the arrest of Solo Sandeng and the beating of "Kalama revolution" in 2016. It's a dangerous bait telling the man "you know how to deal with these growing angry sets of Gambians. l promote you with carte blanche from now onto December.
Yet the impression is Yankuba was here at the initial stage of the security reform and can help make it work.
It's perfectly clear that the status quo (systemic corruption, human rights abuses, unprofessionalism, duplication of units and poor division of labour) is growing to be a huge embarrassment for every Gambian who proudly fought for change in 2016.
Not even our external partners can hold it anymore. They say it unhappily and loudly: "The government has failed in the administration and the governance of the security sector."
What Gambia needs today is exactly what Ebrima Mballow said 48 hours before his sacking. "Gambia needs a national dialogue to reset our 2016 social contract and appease the country."
By Frederick Tendeng