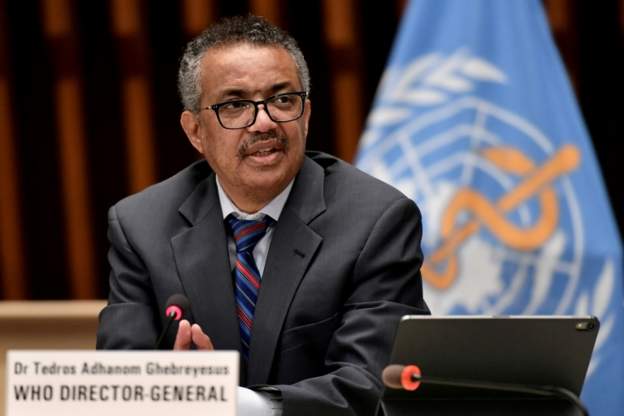 The head of the World Health Organisation (WHO) has said the world is on the verge of what he called a catastrophic moral failure over the way Covid-19 vaccines are being shared out to global populations.
Speaking at the WHO's executive board meeting, Dr Tedros Adhanom Ghebreyesus said many wealthy countries were bypassing the Covax global vaccine distribution scheme in order to organise their own access to vaccines, leaving poorer countries at risk.
"The world is on the brink of a catastrophic moral failure, and the price of this failure will be paid with lives and livelihoods in the world's poorest countries.
"Even as I speak the language of equitable access, some countries and companies continue to prioritise bilateral deals, going around Covax, driving up prices, and attempting to jump to the front of the queue. This is wrong."
Dr Tedros added that unless a fairer approach was taken to global vaccine distribution, the pandemic would go on longer and cause more economic and human suffering.
"Not only does this 'me first' approach leave the world's poorest and most vulnerable people at risk, it's also self-defeating.
"Ultimately these actions will only prolong the pandemic, prolong our pain, the restrictions needed to contain it, and human and economic suffering.
"Vaccine equity is not just a moral imperative – it is a strategic and economic imperative."
(BBC)