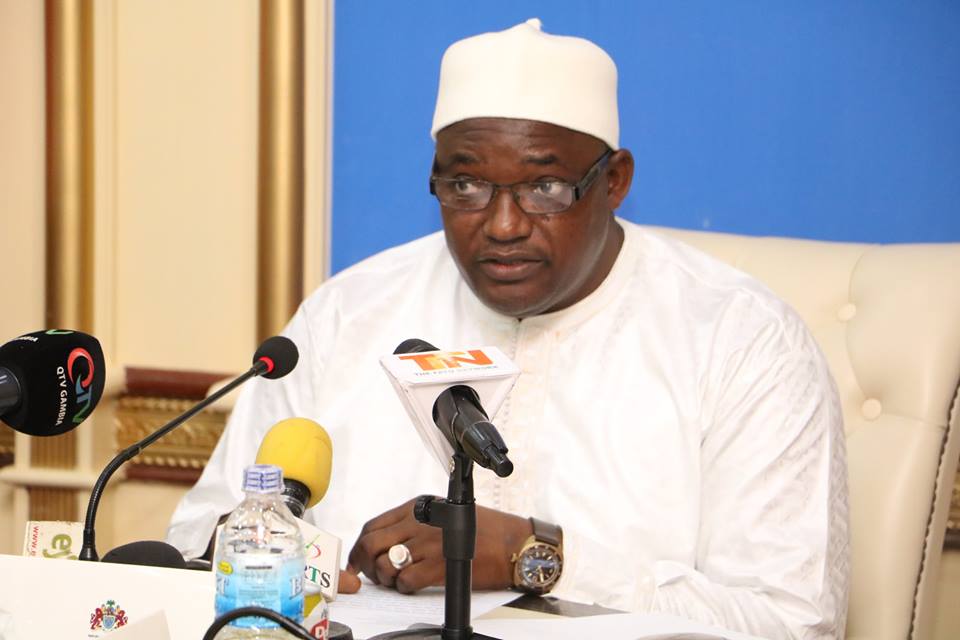 You all know Galton's 'great man theory' of leadership which suggests that leadership is a matter of birth? Barrow too believes in this theory as he mentioned so few times. Well, that is so 1869. That theory has evolved and therefore lost its credibility as people moved on.
We live in the 21st Century and although without the absence of the support of Supreme Being (Lord/Allah/God) leaders in this era are propelled by assistance – hence the reason why Barrow was handed the opportunity to rule The Gambia. Does that make him a good and an effective leader?
I don't know, but I am inclined to believe that he has failed Gambians in so many instances recently. Because why else is the man so dormant in these challenging times when every other leader around the globe is taking the forefront to reassure and support their people and country in these uncertain climate?
Kudos and appreciation to the Gambian Health Minster and his team for their continuous efforts in sensitising the people in their quest to fight COVID-19.
Barrow on the other hand leaves much to be desired which is very disappointing. I have read from day one how people cry for him to come out to reassure them and I secretly defended him within my household. Day two passed, nothing. Day three, no Barrow and so on. I kept telling my wife; 'people should leave the man alone, he is accountable but there are people responsible and are working on his behalf.' But, I guess you cannot defend the indefensible.
Barrow cannot adopt this Laissez-faire approach to leadership and expect everything is fine and hunky-dory. We know he is inexperienced, but this is ineffective. I am not sure who is giving him advice, but he is losing popularity if he carries on to be inactive.
Personally, I am losing interest in supporting him and I am sure countless of others' support might be ebbing away.
Anyone close to him or within his quarters reading this, please ask him to step up, show empathy and take his rightful place in leading the nation. These are trying times and good leaders are needed now more than ever.
By Musa Krubally