Exclusive: Women entrepreneurs are still reeling from the brunt of the coronavirus restrictions and lockdown that nearly crumbled many businesses.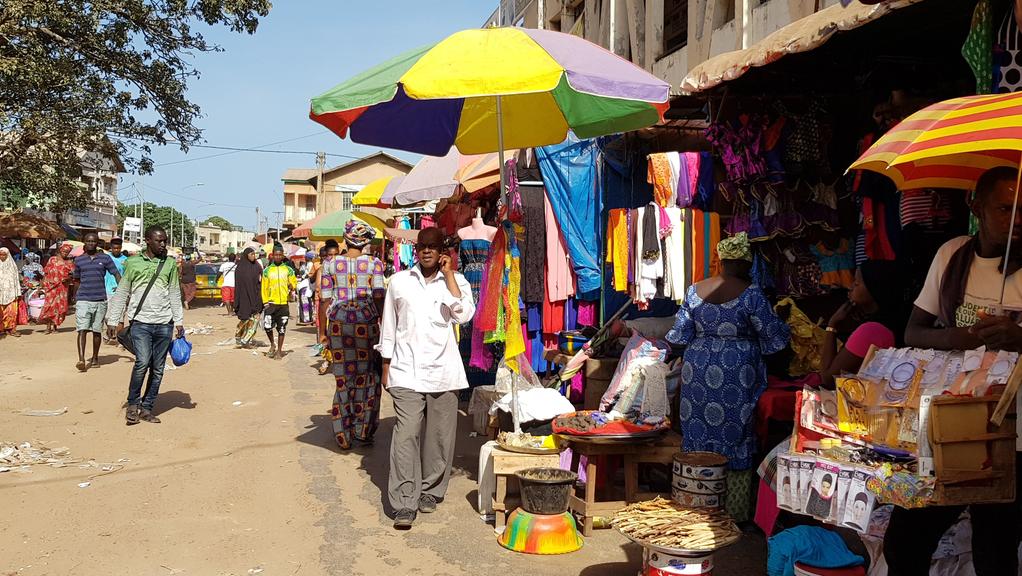 Fatoumatta Kijera sells essential food items such as rice, cooking oil and tin milks. She said her business was nearly bankrupt after losing nearly D300,000 in profit during the lockdown period.
"It really affected us during the lockdown because even before the lockdown business wasn't as lucrative as we expected it to be."
She cites a possible link of commodity price hike to high tax at the nation's ports.
"Because if major importers are hit with heavy taxation definitely us small businesses will also suffer," she says.
Kumba Faye, who sells clothes at the Serrekunda Market, says her business was also hit hard by the lockdown.
"It was hard on us during the lockdown because we used to take our products from other major importers for sale to make profit and pay them back," she says.
"And you would take these products and don't get customers coming to buy them. It gave us sleepless nights."
Most Gambian women entrepreneurs do business informally with little record keeping, and according to experts, the full extent of the impact of coronavirus on them may not be known.
"Restrictions imposed as a result of the coronavirus pandemic have led to revenue and job losses and in some cases, business closures affecting lives and livelihoods of many," Abdou Kolley, an economist and former state Minister of Finance and Economics Affairs says.
"Women entrepreneurs are faced by several challenges ranging from skills like use of ICTs and access to finance and the full impact may not be known as most of these businesses operate at the informal level with zero or very limited record keeping."
The government has a massive role to play in empowering women entrepreneurs and that role has come into sharp focus during the pandemic.
Trade minister Seedy Keita agrees and says the government is committed to supporting businesses including women entrepreneurs.
"I can assure my ministry will stand ready to support youth enterprise," he says.
Yet, experts believe the government should include in its programme relief packages for women entrepreneurs.
Reporting by Adama Makasuba