Commuters have been stranded in Zimbabwe's two main cities as angry protesters reacted to a more than doubling by blocking buses from carrying passengers, reports AFP news agency.
"Angry people are preventing commuter buses from carrying passengers. People are just stranded," Nhamo Tembo told AFP. He was trying to travel from Epworth, a poor suburb, east of the capital Harare.
Boulders blocked roads leading to Harare city centre this morning.
In Bulawayo, demonstrators attacked minibuses heading to the city centre and used burning tyres and stones to block the main routes into town while some schools were turning away pupils fearing for their safety.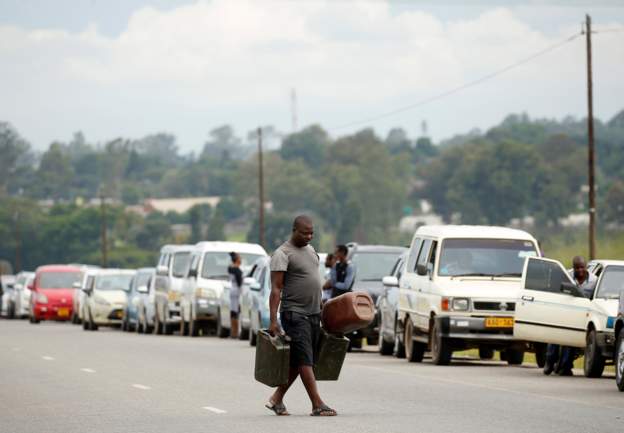 "We want [President Emmerson] Mnangagwa to know our displeasure in his failure," protester Mthandazo Moyo told AFP.
"[Ex-President] Mugabe was evil but he listened," he added.
On Saturday, President Mnangagwa announced that the price of petrol would more than double.
It is intended to improve supplies as the country struggles with its worst fuel shortages in a decade.
Petrol prices rose from $1.24 a litre to $3.31 starting Sunday.