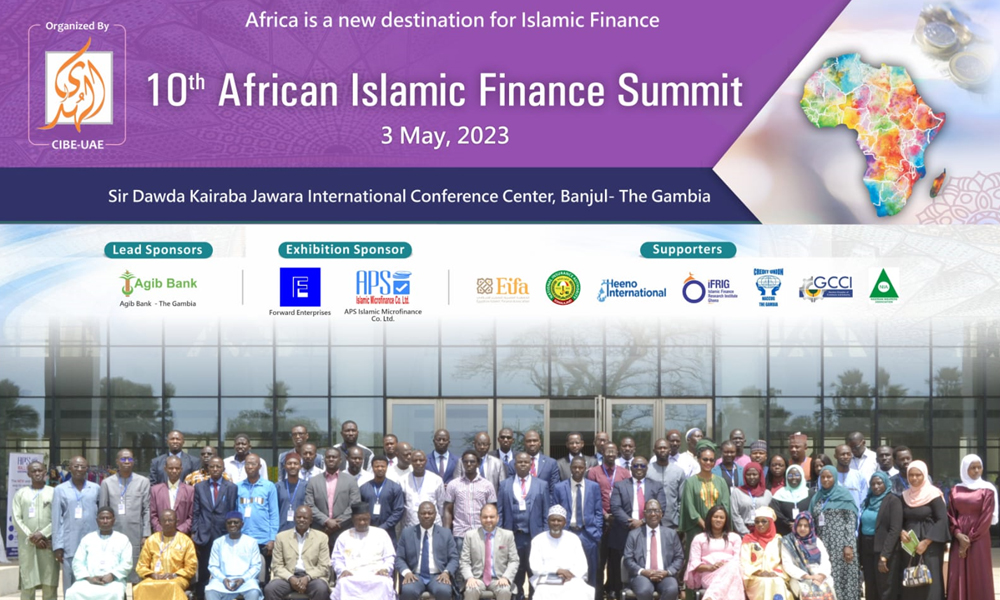 The Tenth African Islamic Finance Summit (AIFS) has successfully concluded in The Gambia.
The conference which was held at Sir Dawda Kairaba Jawara International Conference Centre came to a close on Wednesday (3 May).
The summit was a platform for African think-tank to discuss innovative financial inclusion strategies for more development in Africa.
In his welcoming address Muhammad Zubair chief executive officer of AlHuda CIBE said West Africa is an emerging region for Islamic finance industry and it is growing very fast.
AlHuda CIBE is a Middle East-based consultancy that has worked in more than 30 African countries for Islamic Development Bank, World Bank and for many other multilateral organisations.
For his part, Demba Sabally, Minister of Agriculture shared a very future oriented speech for the Islamic Banking and Finance in West Africa particularly in The Gambia.
While Seedy Keita, Minister of Finance and Economic Affairs, presented a very optimistic opinion about Islamic finance, its sustainability for socio-economic goals and financial inclusion from micro to advanced level.