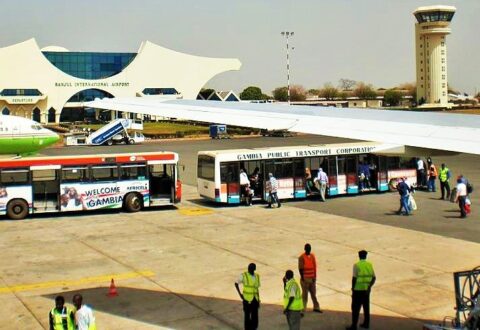 A Norwegian national who arrived in Banjul by SN Brussels flight last week has tested positive for coronavirus.
A Gambian national who escaped quarantine also tested positive for coronavirus, the Ministry of Health announced.
Despite rise in infections of the virus and the state of emergency, some flights have been allowed to land in the country and people are still entering the country from Senegal via unauthorised crossing points.
The Ministry of Health said in a press conference today "two new cases registered, bringing to 63 the total number of COVID-19 cases ever confirmed in the country.
"One of the two cases is a male Gambian who evaded quarantine after returning from Senegal only to surface at a health facility a couple of weeks later with symptoms similar to those of COVID-19."
"The second case is of Norwegian national who has been in quarantine since her arrival by an SN Brussels flight on July 3rd," the Health ministry added.
The government last month lifted some tough restrictions that were imposed to curb further spread of the virus.
However, the state of public emergency continues to exist in the whole country.
President Adama Barrow on Tuesday extended the state of public emergency by a week.
Reporting by Adama Makasuba