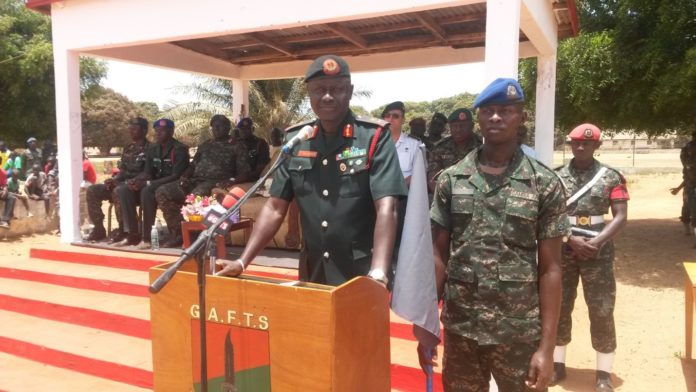 The Gambia army says its deployment in Kerr Pateh village in North Bank Region to help curb banditry "was successful".
Earlier this year, the army deployed troops to the community following sporadic spate of banditry. Kerr Pateh lies on The Gambia border with Senegal.
Army chief, Yankuba Drammeh, said the deployment "was precipitated by incidences of armed robberies and banditry activities by unscrupulous groups of individuals that threaten the peace and security in these communities.
"It is therefore, heartening to report that the deployment has been able to successfully curb the occurrence of these activities by criminals in the general area."
Reporting by Adama Makasuba