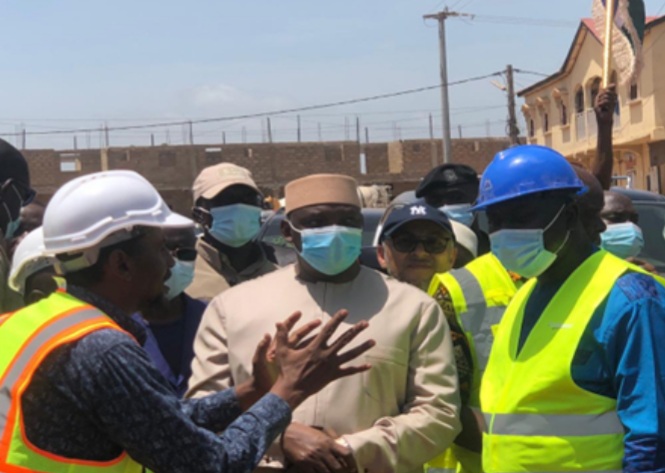 The Gambian President Adama Barrow has expressed disappointment over the slow progress of infrastructure projects for the upcoming Organisation of Islamic Corporation (OIC) summit in Banjul.
The Gambia is expected to host the 15th Islamic Summit Conference in 2022. It will play host to about 50 Islamic nations leaders including kings and presidents.
However, many Gambians believe the summit will not take place due to lack of modern infrastructure to accommodate and cater to the need and security of these leaders and their very large delegations of officials and courtiers.
President Barrow today (15 July) made an an unannounced visit to the OIC project sites to check the progress of the infrastructure under construction.
"We are not happy. To me, I am not happy and I am even disappointed with this Lot 1 and Lot 2," the president said.
According to Barrow, he has summoned the relevant stakeholders to find a pragmatic solutions to the problems.
"There is a problem we have to sitdown and solve it. There is no problem without a solution.
"But definately, we are not happy with the progress because all the assessment you can contest it.
"Their progress is about one percent and this job started about 7 months back. We were expecting by schedule their progress should be about 40 to 50 percent," he added.
Reporting by Adama Makasuba