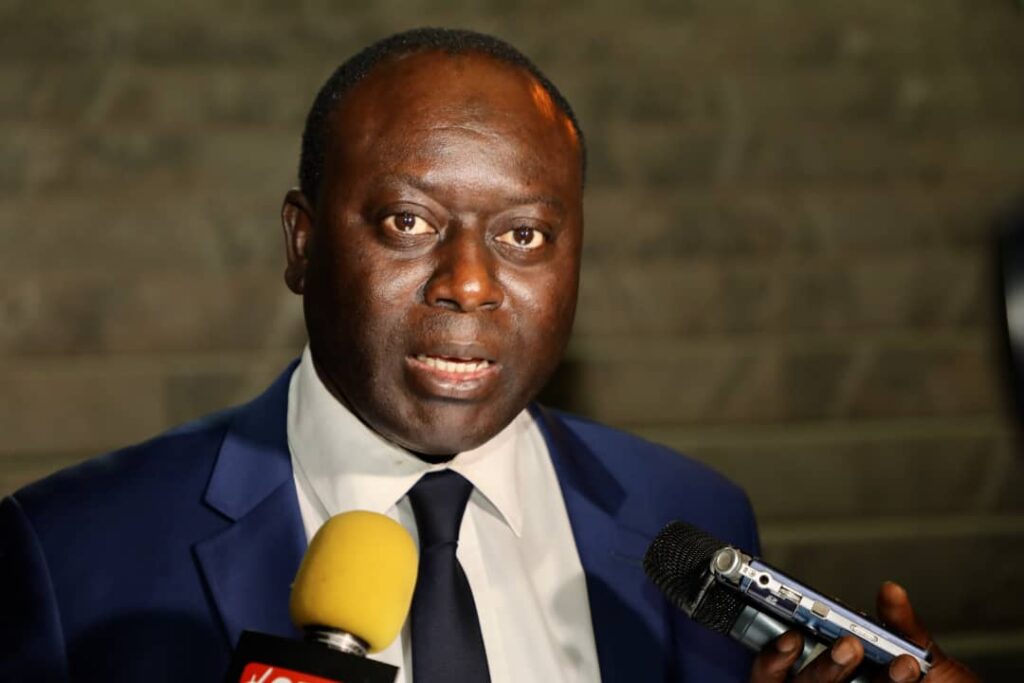 The minister for Information, Communication and Infrastructure, Ebrima Sillah, has apologized to Gambian journalists over his statement about private media outlets in the country.
Mr. Sillah was quoted as saying in a local dialect that "if people want factual news (they) have to tune to Gambia Radio and Television Services (GRTS)."
But last Friday during the celebration of World Press Freedom Day at the faculty of law, University of The Gambia, Mr. Sillah publicly apologized before hundreds of Gambian journalists for his gaffe.
"On a personal note, I also have to take this opportunity to sincerely apologize for what I have said and it was misunderstood," he pleaded with the Gambian journalists.
He added "The president and vice president of the Union reached out to me and we had a lengthy discussion about this, and said even though the real meaning was taken out of context, it is important that when the vast majority of people think that you are not right it is human and humble enough you have to accept and for that being the case I said that as journalist themselves and myself, maybe I should have said that in a far better way."
Meanwhile, he assured journalist of the Barrow government's commitment to protecting their rights in the country, adding "on behalf of the government I want to assure the Gambian media of our unflinching support and commitment to what we all fought for."
He also urged Gambians especially journalists to double their efforts in ensuring that the country be among the first top three countries in the World Freedom Index precisely next year.
By Adama Makasuba