Modou Ndow, a defender of Wallidan Football Club, has joined U.S major League soccer team Seattle Sounders.
The officials of Wallidan FC are rejoicing at the deal and hailing it as a giant step in the rejuvenation of the club. Ndow' transfer is the first major signing under the leadership of Alieu Ceesay.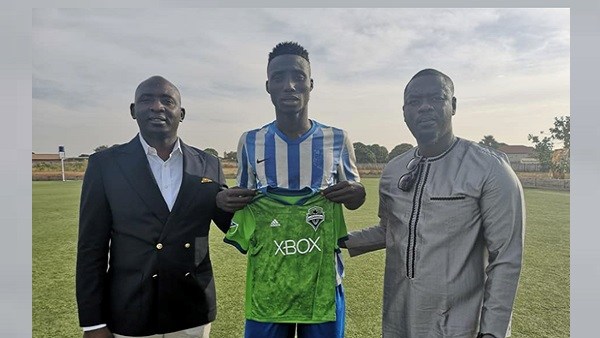 Ndow, a towering defender who also plays for The Gambia's under- 20 team, is one of Wallidan's best players to have come through their football academy.
Seattle Sounders are also happy with their signing. The club's director of Player Development Marc Nicholls said: "We're looking forward to welcoming Modou to Seattle. He's a product of our strong African scouting pipeline, and we're excited about what he brings to our club."
Ndow is signed alongside Congolese midfielder Ben Numbi on loan from MFK Vyškov in the Czech Republic. Both 18-year-old players are being welcome in the Emerald City. The signings are pending United Soccer League and U.S. Soccer Federation approval. Seattle Sounders roster now sits at 15 players heading into the 2019 season.
Sounders begins its 2019 campaign with a home match on March 9 at Cheney Stadium in Tacoma, beginning the club's second season playing its home games in the South Sound.